iUNIK offers two payment solutions. PayPal and Credit Card

PayPal is one of the most extensive online payment services and is globally used as a payment processor for online shopping. By using PayPal, customers can securely transit and accept payments online using their credit cards, debit cards or even bank accounts. For more details, please check out the PayPal website.

iUNIK uses EXIMBAY for the credit card payment method. Eximbay is a global payment service which offers a secured and quick payment process for the credit card. With 3DS service featured by EXIMBAY, iUNIK provides a safe payment system in which the customer must complete the identity verification process at the time of payment.
What is 3DS service?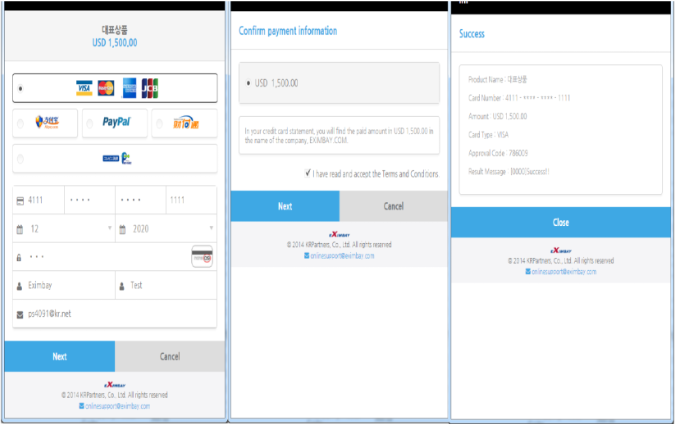 Normal (non-authentication) payment: Approval of payment just by entering card number/expiration period/CVC in the payment window

3DS (authentication) payment: After entering the card information, it is approved through the identity verification process A method in which the customer enters the one-time number delivered to the mobile phone in the payment window.