[The iUNIK Times] IUNIK At 'K-Beauty Expo Korea 2022'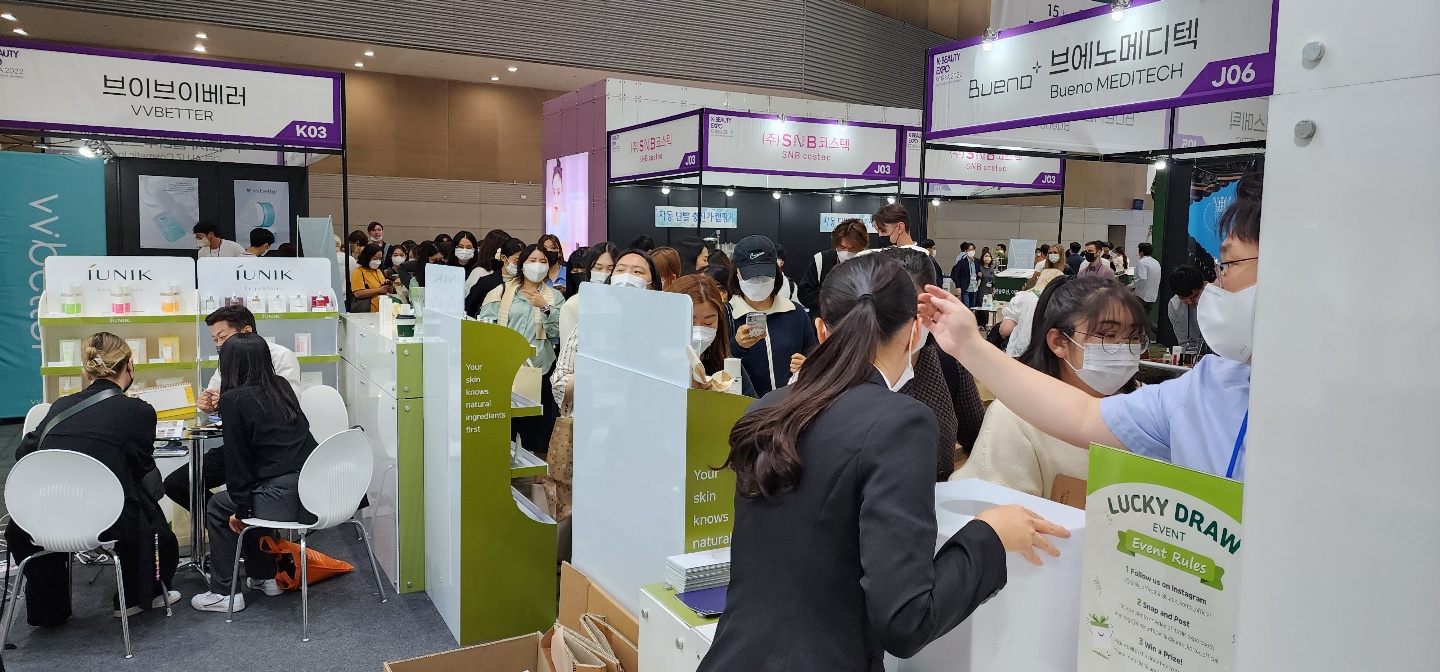 Global beauty brand IUNIK successfully finished the 'K-Beauty Expo Korea 2022' held at KINTEX in Ilsan, Korea from October 6th to 8th..
'K-Beauty Expo Korea' has the most enormous scale fair among K-Beauty which is leading the beauty industry in the world. In 2022, K-BEAUTY EXPO KOREA grew more than twice as large as it did the previous year, with many exhibitors, visitors, and buyers attending to see a variety of new trend items related to K beauty, including skincare, makeup, hair, nails, esthetics, raw materials, and packaging.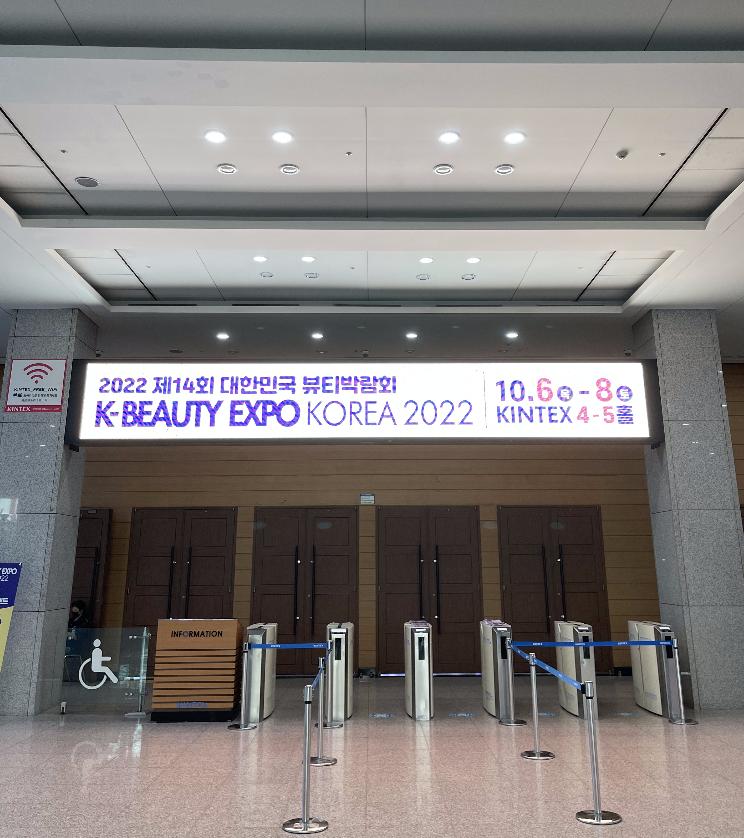 In addition, KOTRA organized B2B programs to support participating companies in developing domestic and international markets by inviting overseas buyers to visit directly to source products. Also, the exhibition marked the end of the COVID-19 epidemic by bringing distributors and overseas buyers from 32 countries to the event.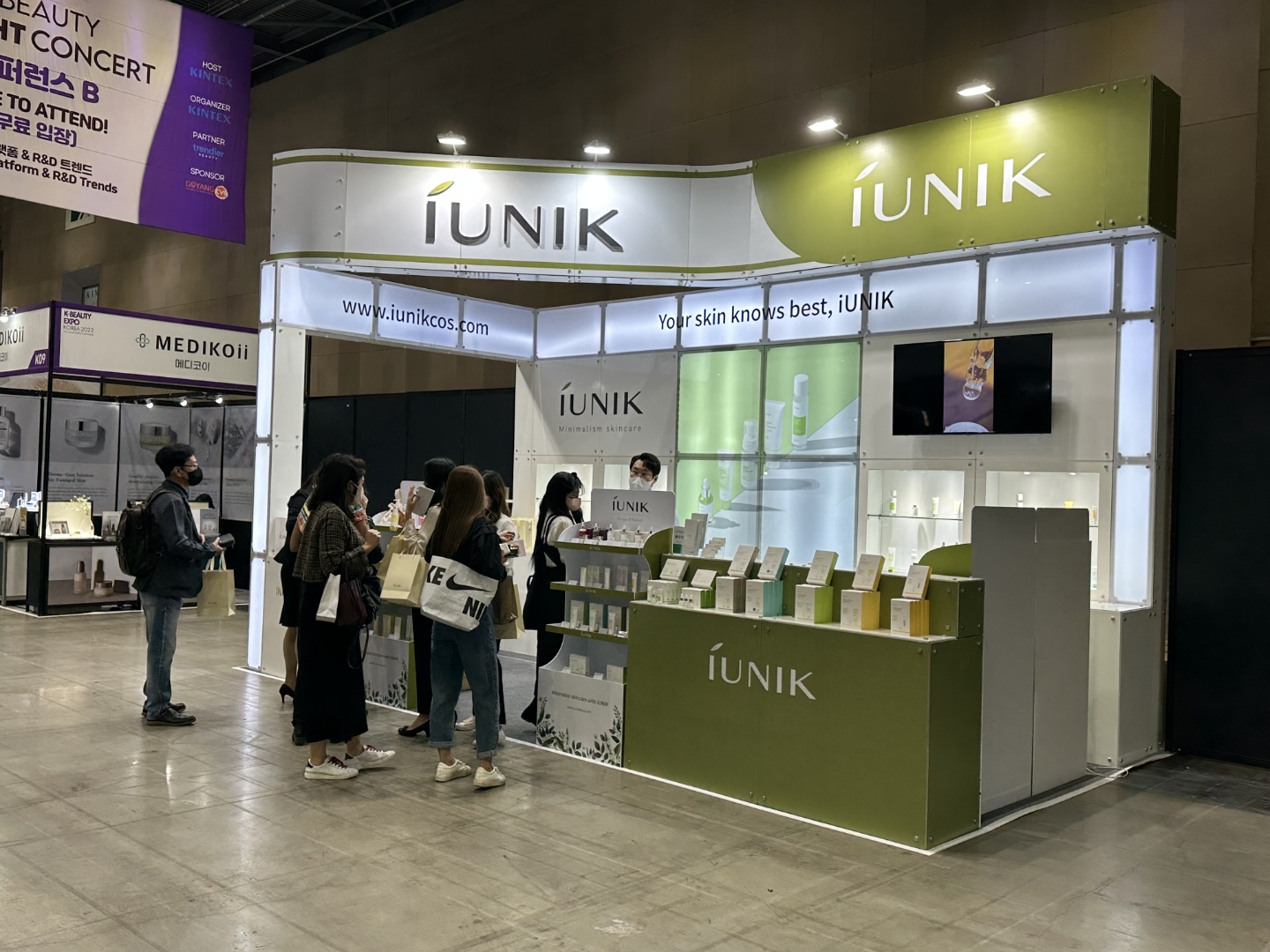 Among all the participating companies, IUNIK drew the most attention at booth number K05, where iUNIK's popular products were introduced, over 3,000 people visited, and more than 50 buyer meetings were scheduled.
Among the products with the highest cumulative sales volume are Centella Calming Gel Cream, Centella Calming Daily Sunscreen, a new product launched in August, and Calendula Complete Cleansing Oil, which dominated the cleansing category on Amazon and iHerb and attracted a lot of customers. The marketing team also successfully conducted the fun Lucky Draw event, which attracted expo attendees in droves.
During the expo, numerous companies inquired about cooperation including exclusive distribution rights. Buyers from the United States, Canada, Southeast Asia, Europe, and Latin America attended the expo.
Meanwhile, following the new launch of iUNIK's sunscreen, iUNIK strengthened its brand philosophy by emphasizing that it adds 'environment and coexistence' to its existing 'natural minimalism skincare' to offer affordable prices and reliable and excellent products that can provide customers with happiness and satisfaction.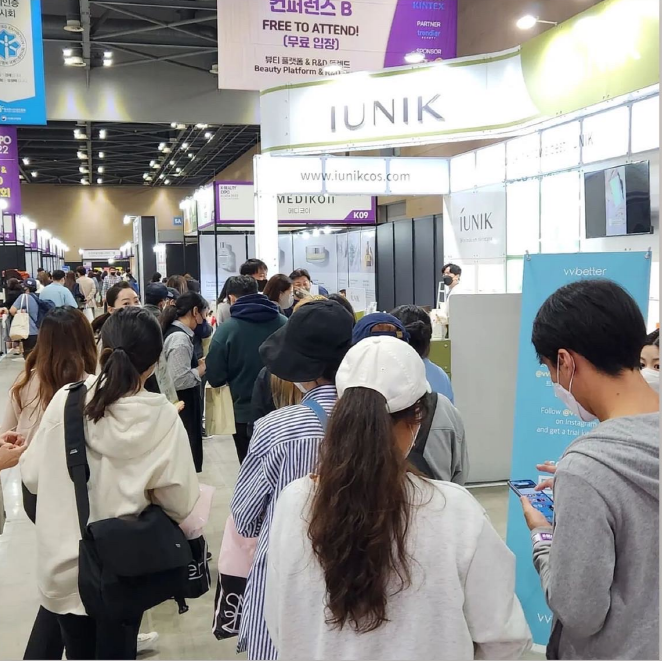 A total of 5 ideal line from iUNIK products were introduced for this fall/winter with customized solutions according to various skin environments and preferences: 'Centella Line' for sensitive skin throughout the four seasons, ''Beta Glucan Line' for improving skin barrier, strengthening immunity and providing sufficient moisture for tired skin, 'Propolis Line' for nourishing the skin, 'Black Snail Line', a wrinkle improvement line, and hypoallergenic mild cleansing products.
In response to this expo, the iUNIK team noted, "We have not had many opportunities to meet with our buyers and customers in person because of COVID-19 since we started entering the global market. We were delighted to see people's positive reactions to iunik's products in person, and we look forward to meeting again with our fresh item at the next exhibition. We intend to continue to develop and launch new products in earnest."