iUNIK Noni Light Oil Serum | Review
I know, I know.. Oil serum?
If you're like me and you're sensitive to oils in skin care, don't worry. This is different.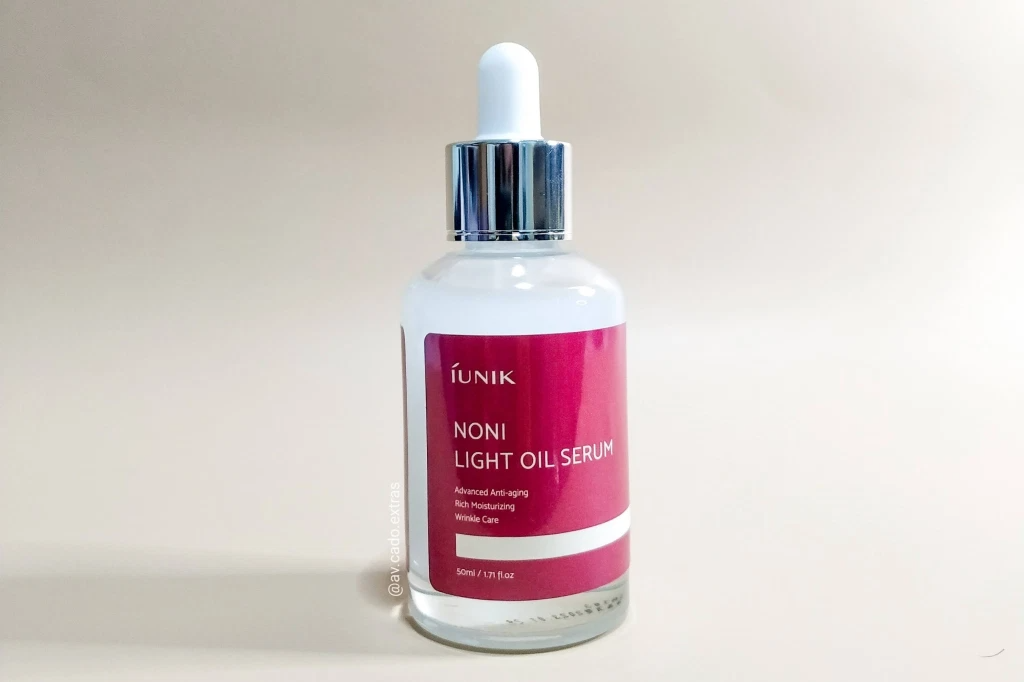 iUNIK
"iUNIK pursues simplicity and minimalism for straightforward, natural skincare."

iUNIK stands for:
I — Ideal for skin
U — Unique and effective products
N — Using only Natural, safe formulations
I — Remove the bad Ingredients, add the good ingredients
K — Know-how to develop the best products
The brand aims to deliver products for families around the world with skin-friendly products with natural ingredients and reasonable prices. Additionally, they're a cruelty-free brand and their ingredients have EWG Green safety ratings and with accreditation from the ISO certification authority.
What is Noni fruit extract and why is it everywhere lately?
Noni is a source of antioxidants (according to Paula's Choice). It gives the skin elasticity and vigor.
I have tried Celimax's The Real Noni Energy Ampoule which also has Noni as its main star. Personally, I've seen the soothing, calming and moisturizing benefits it had in just a few uses. This post isn't about that LOL but I just had to include it here because of the Noni content.
I found a study on the efficacy of Noni in skincare here. It's free to download! Although I won't pretend that I've read through it all, it's still nice to know that there's some research going on behind the use of it.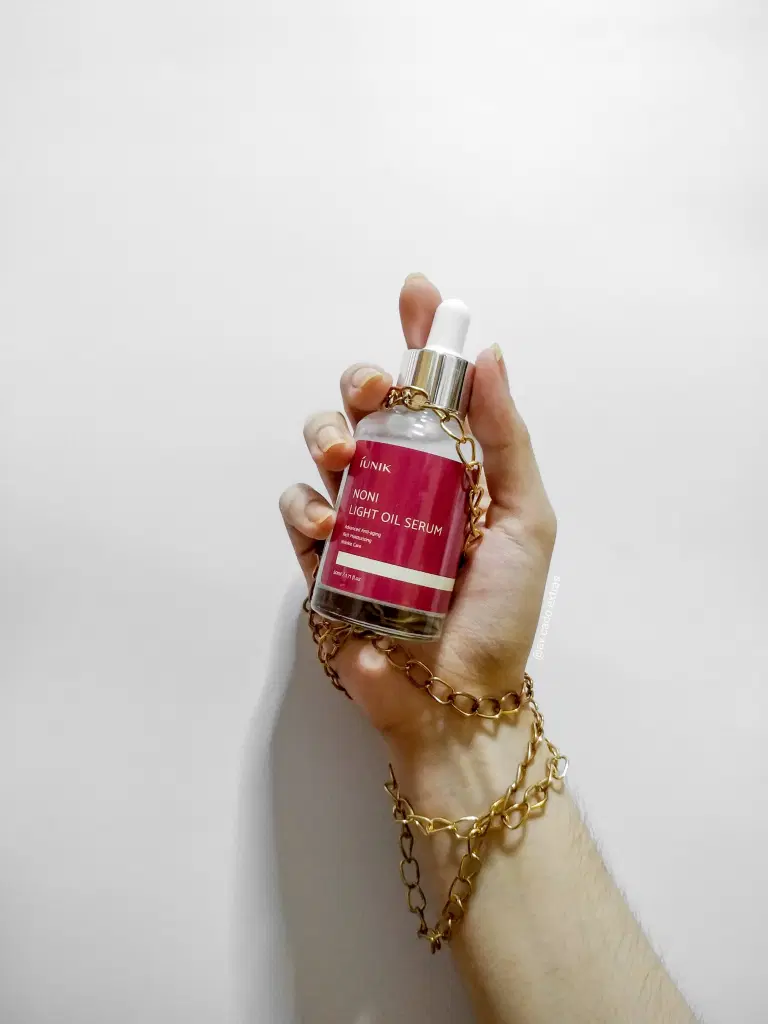 Claims
• lightweight oil-infused serum powered by noni fruit extract to leave the skin smoother and plumper
• an advanced anti-aging serum infused with Morinda Citrifolua (Noni) Fruit Extract and mild vegetable/plant oils to reduce fine lines and wrinkles
• provides deep moisture to skin
• wrinkle-care, nourishing, moisturizing, calming
• great for: all skin types specially sensitive, dry ski
Notable ingredients
• Morinda Citrifolua (Noni) Fruit Extract (42%)
• Morinda Citrifolia (Noni) Extract (1,000ppm)
• Plant oils: Macadamia nut oil, Jojoba seed oil, Olive fruit oil, Argan kernel oil, Dog Rose fruit oil
• Extracts: Blueberry fruit extract, Kale leaf extract, Rooibos extract, Licorice root extract, Myrrh resin extract, Perilla Frutescens leaf extract, Yucca Schidigera Root extract
• Allantoin, Arginine, Adenosine — brightening, antioxidants, anti-aging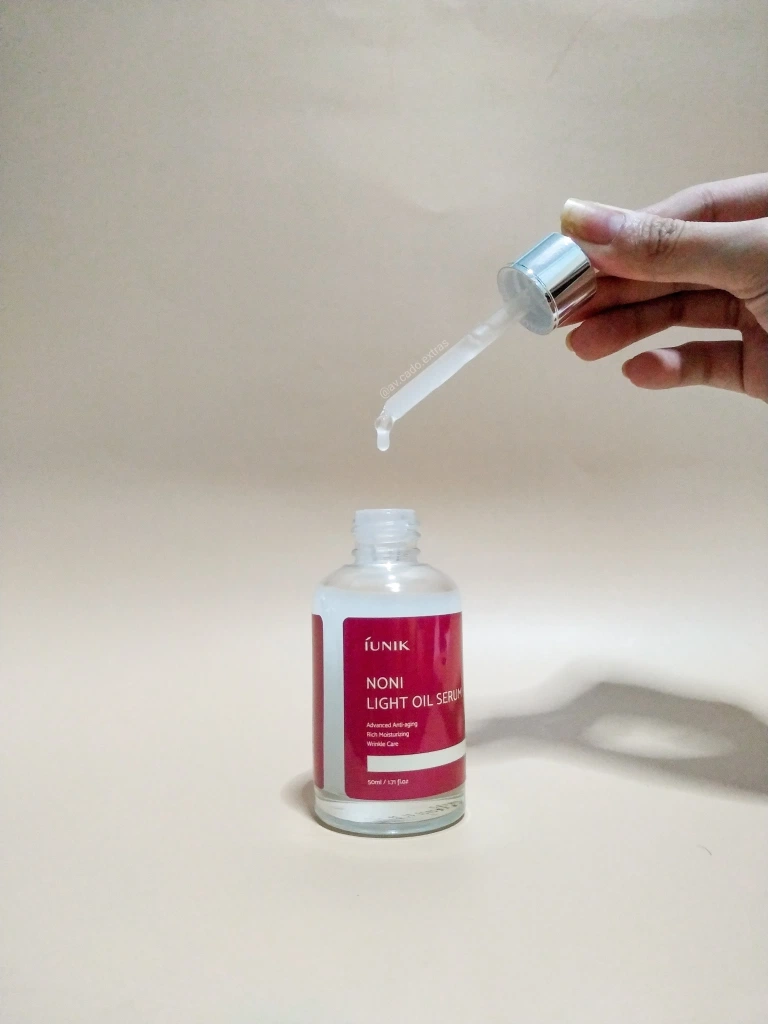 A bit more…
I read about the plant/fruit oils included, as one sensitive to oils should, and I'm not an expert or anything but they are on the GOOD/BEST status in Paula's Choice (PC) — lol sidenote, I usually go to PC or InciDecoder to get the details on the ingredients.
The oils included in this are mostly emollients and are non-fragrant plant oils making them great for sensitive/dry skin types. Additionally, don't be scared of the "oil" in this product's name because it's not like the traditional heavy/fragrant oils. This is seriously one of the most lightweight serums I've tried.
I also found some more studies if you're curious about Perilla Frutescens Leaf extract in skin care — this is 2nd to the last in the list and Yucca Schidigera Root extract — this is last on the list.
Texture-wise, this is a bit viscous. Think of the Klair's toner but a bit more watery/light. Once you rub this in your palms/skin, it turns into a very water-like texture and gets absorbed instantly with NO sticky factor!!!! It basically feels like NOTHING once it settles in your skin. You can see more on the texture over at YesStyle too.
Scent-wise, this smells a bit like sweet nuts to me… I can't pinpoint it but I think it's similar to how cashew nuts smell.. Am I weird?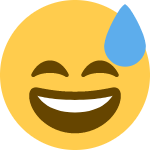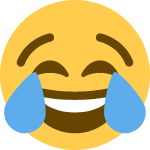 It just smells like that to me tho it's nothing like store-bought nut spreads or anything artificial like that. Just plain, old roasted sweet nuts. That kind of smell.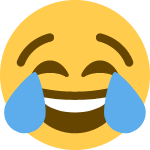 How to use
Dispense a moderate amount onto your face and gently pat for better absorption
PROS
✓ love at first use! I have the type of skin where if there's oil and if my skin does NOT like it, I will get a cystic spot overnight. I had NO breakouts with this one
✓ very lightweight but don't let it fool you. I currently have dry-sensitive, dehydrated skin due to taking doxycycline for my acne again and tho this doesn't feel like anything on the skin, I feel the difference on my skin's texture when I do and don't use this
✓ very hydrating for me
✓ plays well with my other products and doesn't pill
± as with most anti-aging products, I don't see much difference yet. Maybe since I also don't have any wrinkles yet so I'm mostly using this as a preventive product too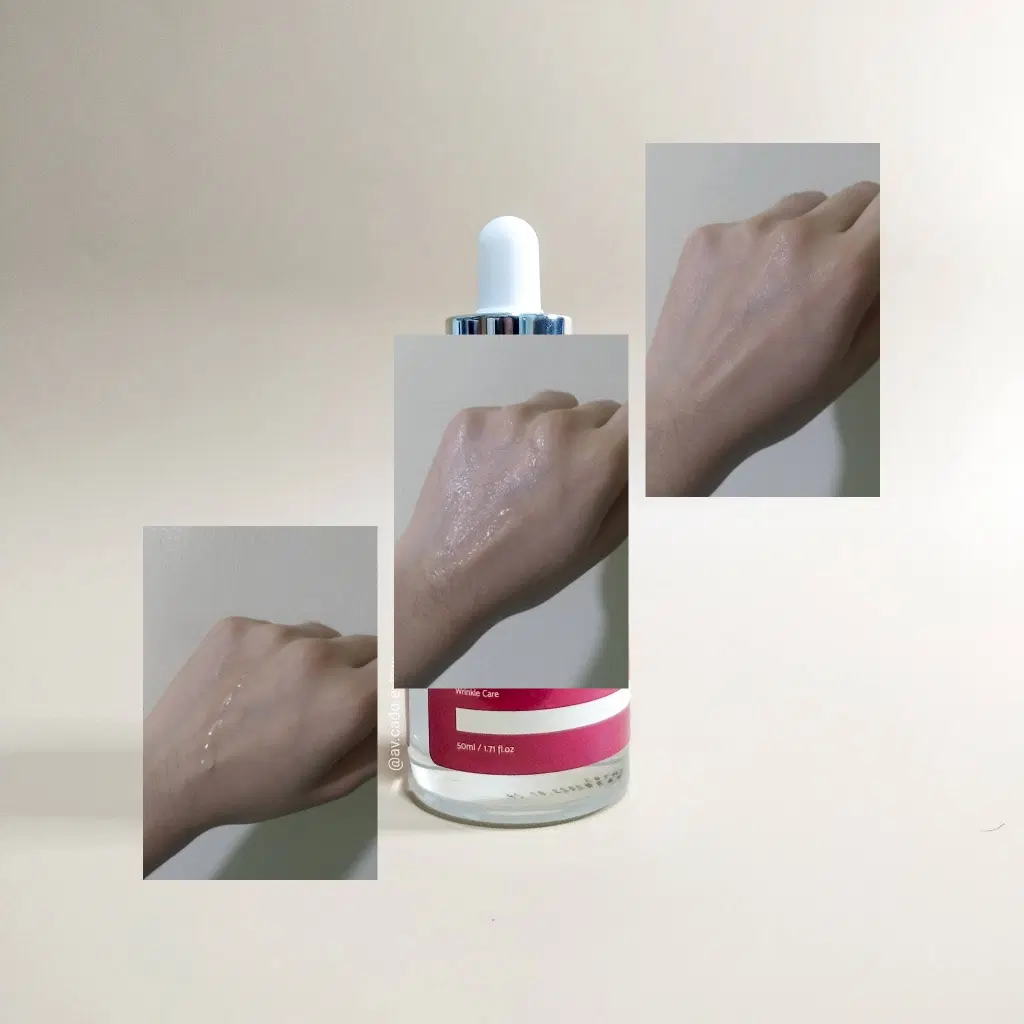 CONS
× NONE
This isn't really a con or pro (I think) but since this is so lightweight, it's easy to layer it on and get addicted to using it since it gets absorbed so, SO FAST and you can feel the difference almost instantly. I can layer this on up to three times and there still won't be any pilling.
Ingredients
Morinda Citrifolia Fruit Extract (42%), Water, Butylene Glycol, Glycereth-26, Glycerin, Propylene Glycol Dicaprylate, Trehalose, Macadamia Integrifolia (Macadamia) Nut Oil, Simmondsia Chinensis (Jojoba) Seed Oil, Polyglyceryl- Caprate, Sorbitan Sesquioleate, 1,2-Hexanediol, Olea Europaea (Olive) Fruit Oil, Caprylyl Glycol, Morinda Citrifolia Extract (1,000ppm), Vaccinium Angustifolium (Blueberry) Fruit Extract, Brassica Oleracea Acephala (Kale) Leaf Extract, Acrylates/C10-30 Alkyl Acrylate Crosspolymer, Allantoin, Arginine, Xanthan Gum, Argania Spinosa (Argan) Kernel Oil, Rosa Canina (Dog Rose) Fruit Oil, Adenosine, Ethylhexylglycerin, Dipotassium Glycyrrhizate, Pentylene Glycol, Aspalathus Linearis (Rooibos) Extract, Glycyrrhiza Glabra (Licorice) Root Extract, Commiphora Myrrha (Myrrh) Resin Extract, Perilla Frutescens Leaf Extract, Yucca Schidigera Root Extract
YMMV
Hands down one of my favorite discoveries again. I personally think all skin types can enjoy this because it's hydrating enough for dry/dehydrated skin (maybe layer more for very dehydrated skin), lightweight enough for combo-oily skin types, and doesn't contain any irritating ingredients for sensitive skin.
Will I recommend this? Yes.
This is the sign. Get it. Now. I mean it because it's currently on sale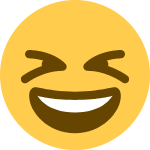 you can get 20% off until Dec. 28 over at YesStyle!
WHERE TO BUY
International
YesStyle — 20.90USD/1,107PHP (currently on sale for 16.72USD/886PHP!)
iUNIK official site — 21.90USD
Local (Philippines)