[Instagram Review] iUNIK Propolis Vitamin Synergy Serum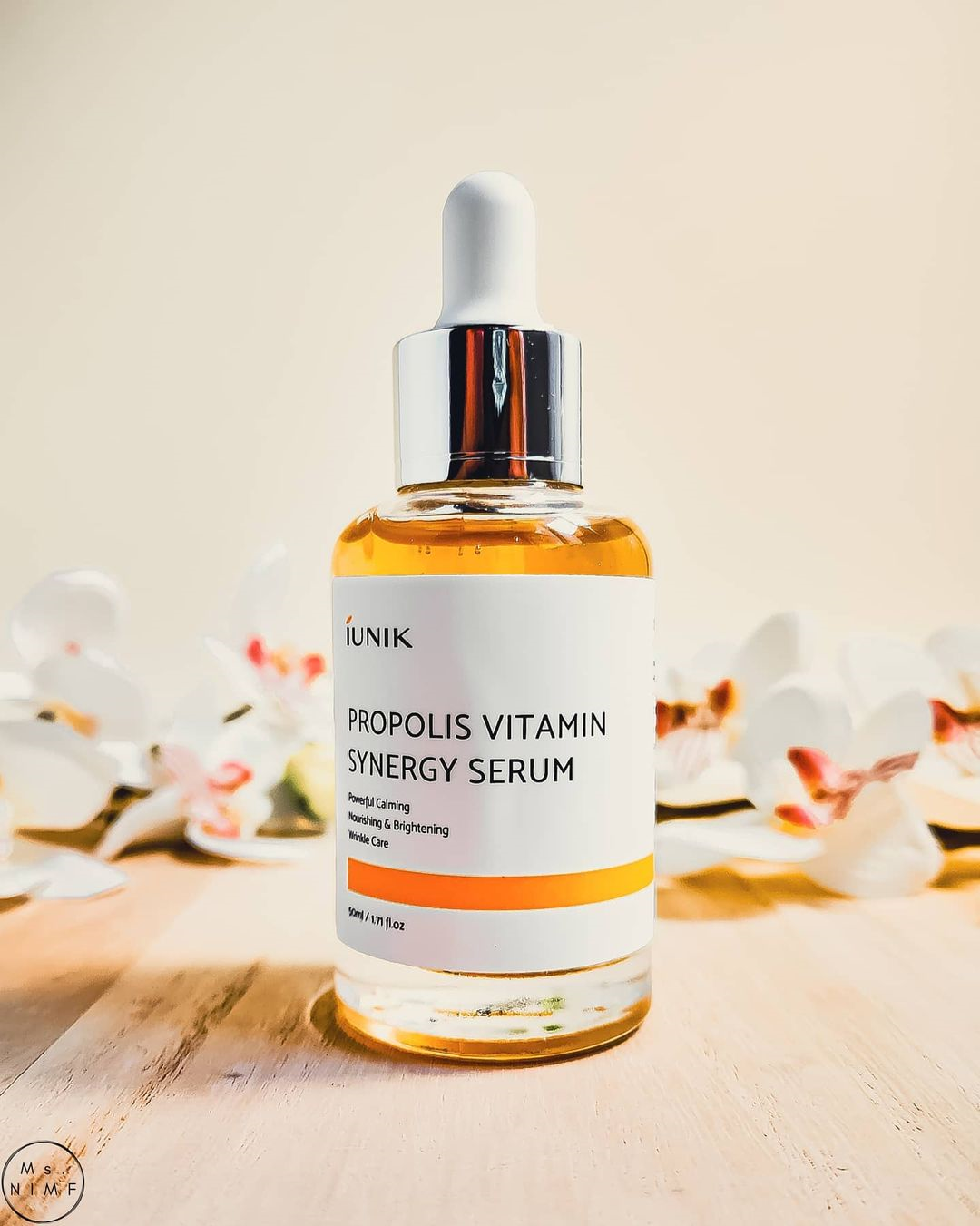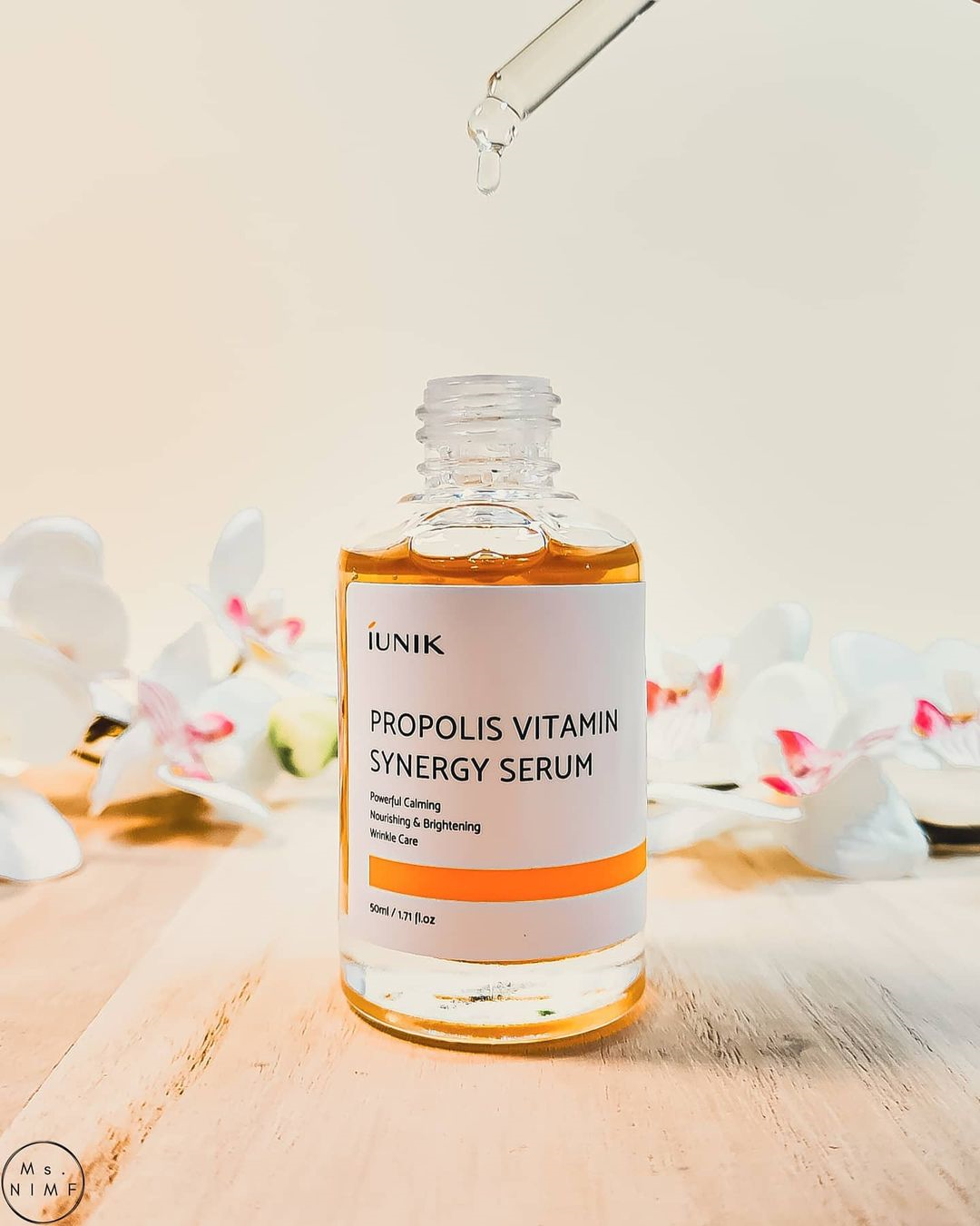 Propolis + Vitamin
These two ingredients have been miracle workers alongside Niacinamide and AHA/BHAs for my oily and hyperpigmented skin.
I'm glad that I got to try iUNIK's Propolis Vitamin Synergy Serum, after reading so many rave reviews, especially from my dear friend, Julia @beautyblog_tokyo.
This serum is infused with Propolis Extract, Centella Asiatica Extract, and Hippophae Rhamnoides Fruit (Sea Buckthorn) Extract to help soothe, protect, nourish and revitalize the skin, while preventing irritation, acne/breakouts, and pore clogging.
Key Ingredients: 70% Propolis Extract, 12% Hippophae Rhamnoides Fruit Extract, Rosa Damascena Flower Water, Honey Extract, Allantoin, Arginine, Witch Hazel Extract, Centella Asiatica Extract, Sodium Hyaluronate, Beta-Glucan, Fig Fruit Extract and Ginkgo Biloba Nut Extract.
This serum has a runny consistency, but is slightly thicker than water, and has a very faint citrus scent. The serum is suitable for all skin types, especially those with sensitive, irritated or acne-prone skin.
Propolis is an ingredient I added to my skincare last year after learning about its anti-bacterial and anti-inflammatory benefits. I found this serum to be lightweight, yet really hydrating and moisturizing. It layers really well with my other skincare products.
I've experienced much less breakouts ever since I incorporated Propolis into my routine, so this serum really helps to keep my oily skin in check. But on days, when I suddenly get a zit, this serum does help to calm and soothe the inflammation.
I can't say much about its brightening effects since I use a Vitamin C serum as well, but I've noticed a healthy glow, and my skin looks plump.
Price: $16.99 for 50 ml
iUNIK's products are cruelty-free, vegan, and free from PEG, Parabens, Sulfates, Ethanol and Artificial Fragrances.
Review Sources :
https://www.instagram.com/p/CR_oaUjJYPA/?utm_source=ig_web_copy_link