[iHerb] Clean Beauty Favorites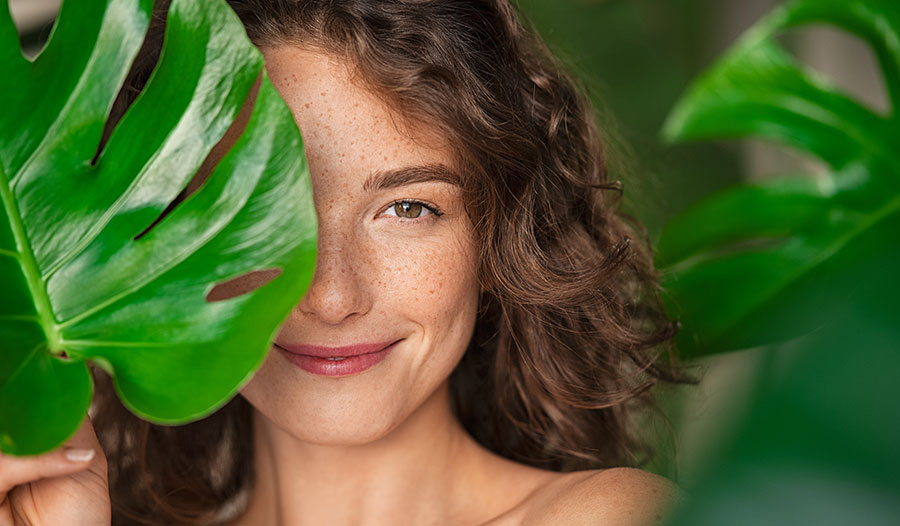 The general idea of clean beauty is that companies are intentional, thoughtful, and ethical about the ingredients they are putting in their products and how they are sourcing them.
Some may refer to clean beauty as a trend, but I beg to differ. Now more than ever, people are seeking out trustworthy products, ingredients, and information that help them make better choices so they can live their healthiest life. People have become very aware of what they are putting into their bodies and skincare and haircare are no exception. Our skin is the largest organ on our bodies, so why wouldn't we be conscious about what we put on it? We are what we eat and what we apply to our skin, so ensuring that products are healthy and non-toxic is so important for optimal health.
‌‌‌‌Clean Beauty Terminology You Should Know
There are quite a few terms out there like "natural," "non-toxic," "green," and "organic" which all sum up clean beauty. Here's what they mean:
Natural: Ingredients are sourced from nature and minimally modified to keep their "natural" state as much as possible.
Green: Products were developed and ingredients were sourced with a focus on limiting environmental impact.
Non-toxic: Brands are leaving out ingredients that have been linked to toxic responses in humans like neuro-disruption and hormone disruption. Some examples of problem ingredients to look out for are phthalates, formaldehyde, petroleum, and asbestos (also labeled as talc).
Organic: Unlike other labels, the word organic is highly regulated, and legally means a brand or ingredient has been certified by the USDA. Organic beauty is about using products that are made from high-quality, organically farmed ingredients that have not been sprayed with agricultural chemicals and herbicides.
Consumers' growing demand for transparency in cosmetic products has led to the clean beauty movement that I believe is here to stay. And given the growing number of clean beauty options, it's easier than ever for consumers to be able to choose products that meet their specific skincare needs and demands.
Standards for clean beauty differ across the world. Several organic organizations from different countries have come together and created the COSMOS Organic and Natural Standards as a way of having one reliable certification that people could recognize and trust when purchasing organic products.
Clean beauty is all about transparency and wellness. There is power in clean products.
‌‌‌‌How to Get Started With Clean Beauty
If you're interested in clean beauty and don't know where to start, here are three tips:
Take baby steps. Start by changing one thing at a time—it can be overwhelming if you try to do it all at once. Try a clean deodorant or toothpaste then build from there. Remember that small steps in the right direction to a non-toxic life are better than no steps.
Educate yourself. Mobile apps like Think Dirty, EWG, and Code Check scan products and give toxicity ratings. Safecosmetics.com gives scientific details that tell you what's in your beauty products to help make the correct decision on what to purchase.
Read labels. The top ingredients on the list are the highest in concentration, and it goes in descending order.
‌‌‌‌My Favorite Clean Beauty Products
If you are new to clean beauty products and looking for a place to start incorporating them into your routine, or if you are already using clean products, and you would like new options, I have listed a few of my favorite clean beauty products to help get you started.
iUNIK Calendula Complete Cleansing Oil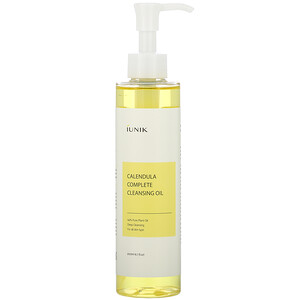 Why I love it:
Made of 94% pure plant oil
Effectively removes makeup
Lightweight texture
Good for all skin types
This cleansing oil from iUNIK washes away sunscreen, BB cream, and lip and eye makeup all at once leaving your face feeling squeaky clean all while protecting your skin barrier. To use it, pump 2-3 times on dry palms, massage all over your face and neck, and then rinse with warm water.
Source : https://iherb.com/blog/beauty-news/clean-beauty-favorites/1321