[Review] iUNIK Tea Tree Relief Serum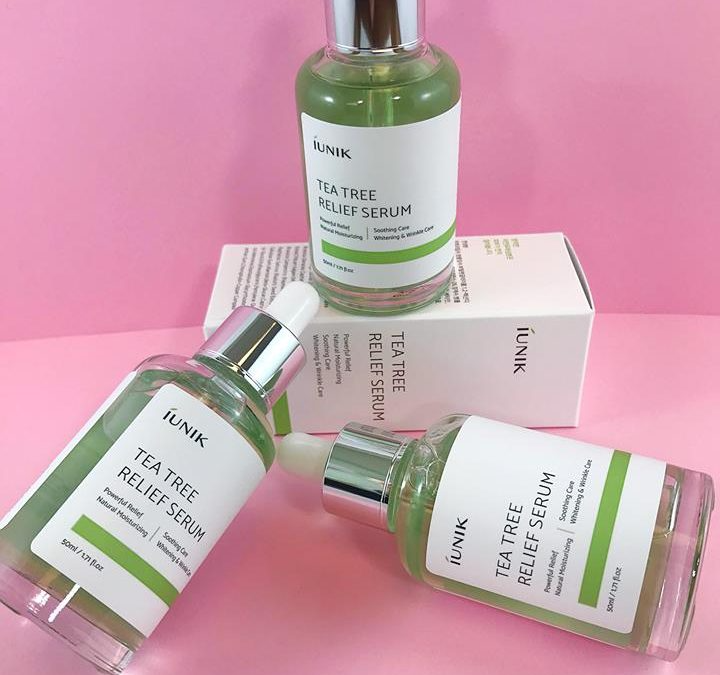 If you're a fan of LJH Tea Tree Essence Oil or suffer from red, irritated, sensitive or acne-prone skin, then we're guessing you're going to be a fan iUNIK's new Tea Tree Relief Serum.
We tested it out for 6 weeks under various conditions, and here's what we thought of it.
What Is It?
iUNIK Tea Tree Relief Serum is a lightweight, runny serum that is designed to calm and soothe agitated skin. The star ingredients are tea tree (67%), centella asiatica (20%), six sprout extracts and portulaca extract, which are supposed to moisturise and nourish the skin while keeping it clean and clear.
How Do You Use It?
iUNIK Tea Tree Relief Serum is lightweight enough that you can apply it both morning and night. If you're using it in the morning, apply it underneath your sunscreen. It's not sticky or tacky so you won't have any problems layering it underneath makeup either.
If you're using it on dry skin, you'll find it layers really nicely with other thicker, more hydrating serums, so you can mix and match your different serums at night to get multiple benefits.
Why Is It So Good?
The serums gives a soft, light application that doesn't feel heavy on your face. It's perfect for oily and sensitive skin types, but we also tried it out on dry skin plagued by acne and redness, and it was a great fit for skin soothing, although it didn't offer additional hydrating benefits.
It really takes the redness out of breakouts, post-acne marks and irritation. Despite containing tea tree, it doesn't have a distinctive smell, unlike the iUNIK Tea Tree Relief Toner in the same range, which smells lightly of tea tree.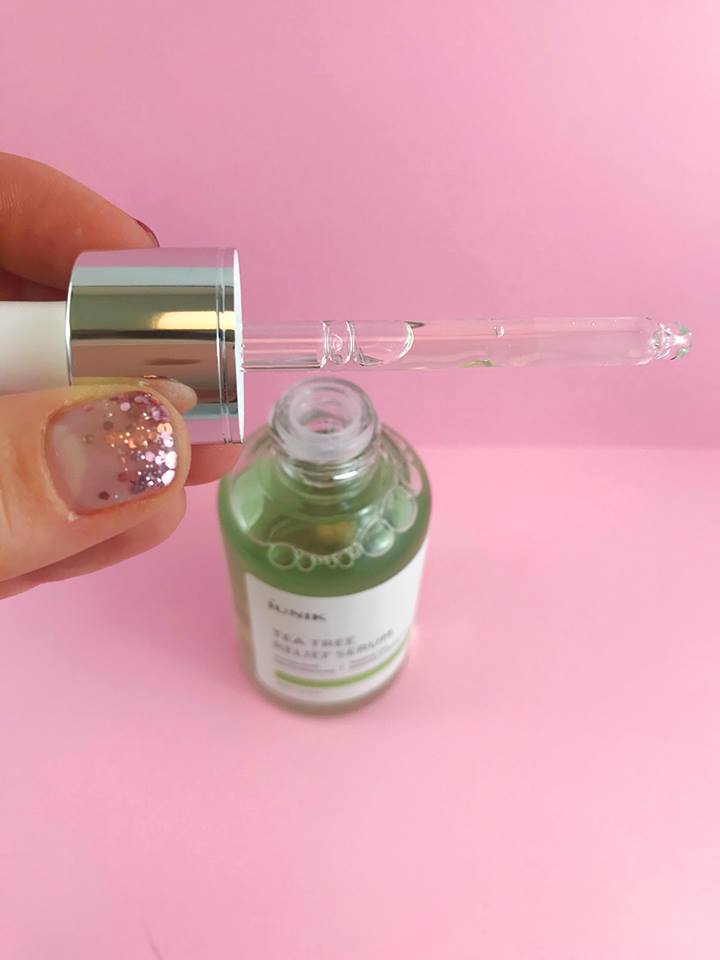 What Benefits Will I Notice When Using It?
iUNIK Tea Tree Relief Serum claims to reduce redness, as well as offering soothing and brightening benefits, and we definitely noticed a reduction in redness, as well as calmer skin. While it won't make red spots disappear immediately, the serum reduces the redness in active blemishes, making red spots less obvious and shortening the life span of red bumps.
Centella Asiatica, which makes up 20% of the formula, is supposed to increase both collagen and hydroxyproline, but this wasn't visible to the naked eye.
The six sprout extracts (rapeseed, broccoli, wheat, alfafa, radish and cabbage) are designed to protect the skin from external harmful environments, and we put the serum to the test in a combination of environments, including hot and humid weather, dry offices and dusty pollution in Seoul.
After using the serum, our skin certainly seemed to stand up to these different environmental stressors, although for dry skin you may still experience dry patches if this is the only serum you are using; it is not as hydrating as other serums (which makes sense, because it's formulated for oily skin).
Results?
After using this serum every day for 6 weeks, we noticed that our skins were calmer and that any red spots we did get became duller in appearance after using it.
Verdict:
This is a great serum to use when your skin is stressed or breaking out.
Review Link: https://stylestory.com.au/blogs/style-story/iunik-tea-tree-relief-serum-review