REVIEW | iUNIK Beta-Glucan Daily Moisture Cream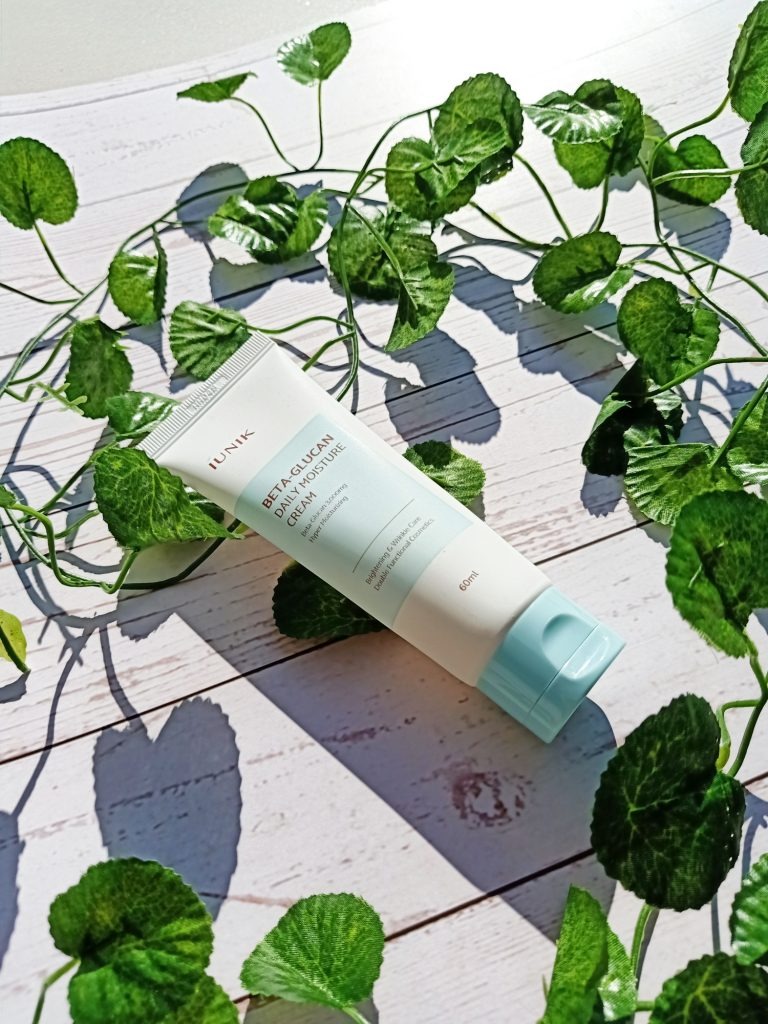 Barrier Repairing Cream, anyone?
The other day I did my review on iUNIK Centella Calming Gel Cream and how I love that moisturizer for my combination skin. So today I'm going to review second moistuizer from this brand, Beta Glucan Daily Moisturizer. As Centella Gel Cream is more suitable for normal to oily skin including combination skin, this Beta Glucan Cream is made to suits dry and senstive skin needs. It also designed to other skin types peeps who have a compromised skin barrier.
What is Compromised Skin Barrier?
Have you ever face these symptoms like below?
1. Your skin is super dry, tight, and possibly flaky and inflamed
2. Your skin looks dull and flat
3. Your skin is breaking out all over — and in places where you don't normally break out
4. Your skin stings and itches when you apply your products
So when this happens you need to fix it. I will go deeper on this topic but first, let me show you the cream that help me dealing with compromised skin barrier.
Product Description
iUNIK Beta Glucan Daily Moisture Cream is a moisturiser from iUNIK that promises to brighten skin, offer wrinkle care and fortify the skin's barrier. It's jam-packed full of natural extracts and skin brightening ingredients, including Beta Glucan, Niacinamide, Arginine, Allantoin, Centella Asiatica and more.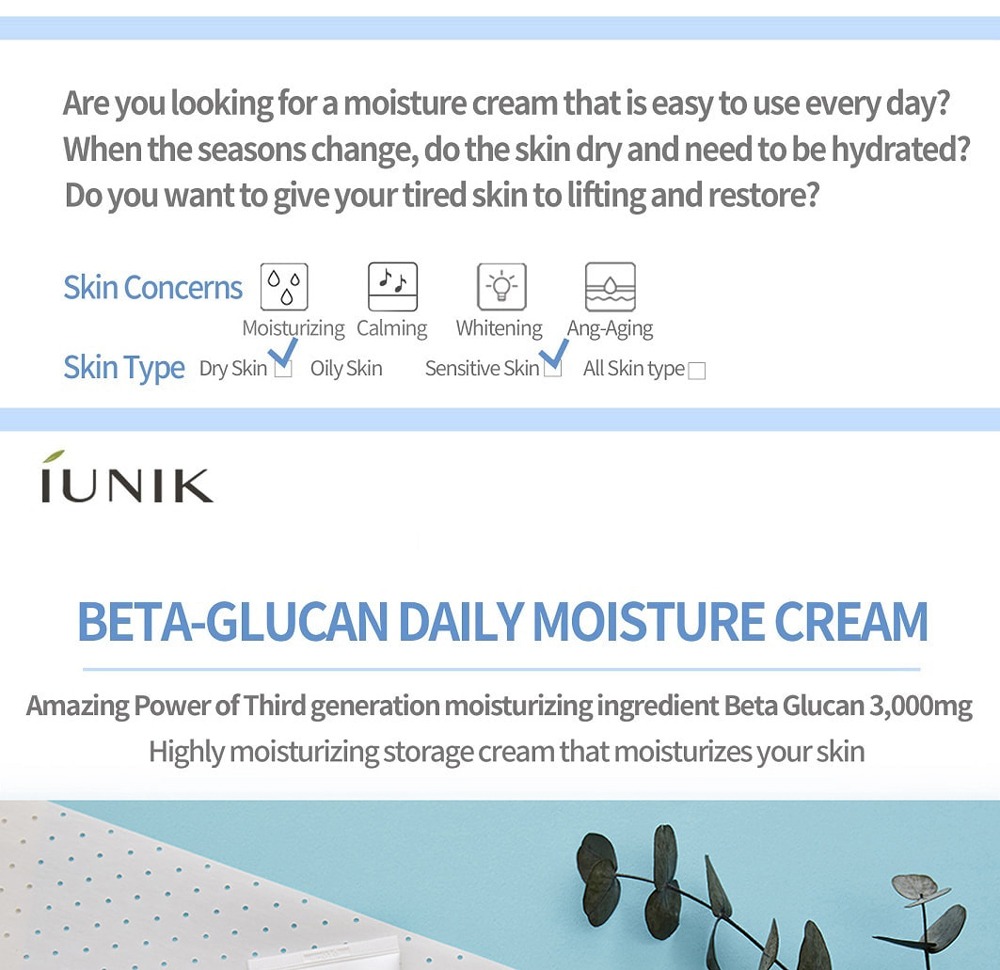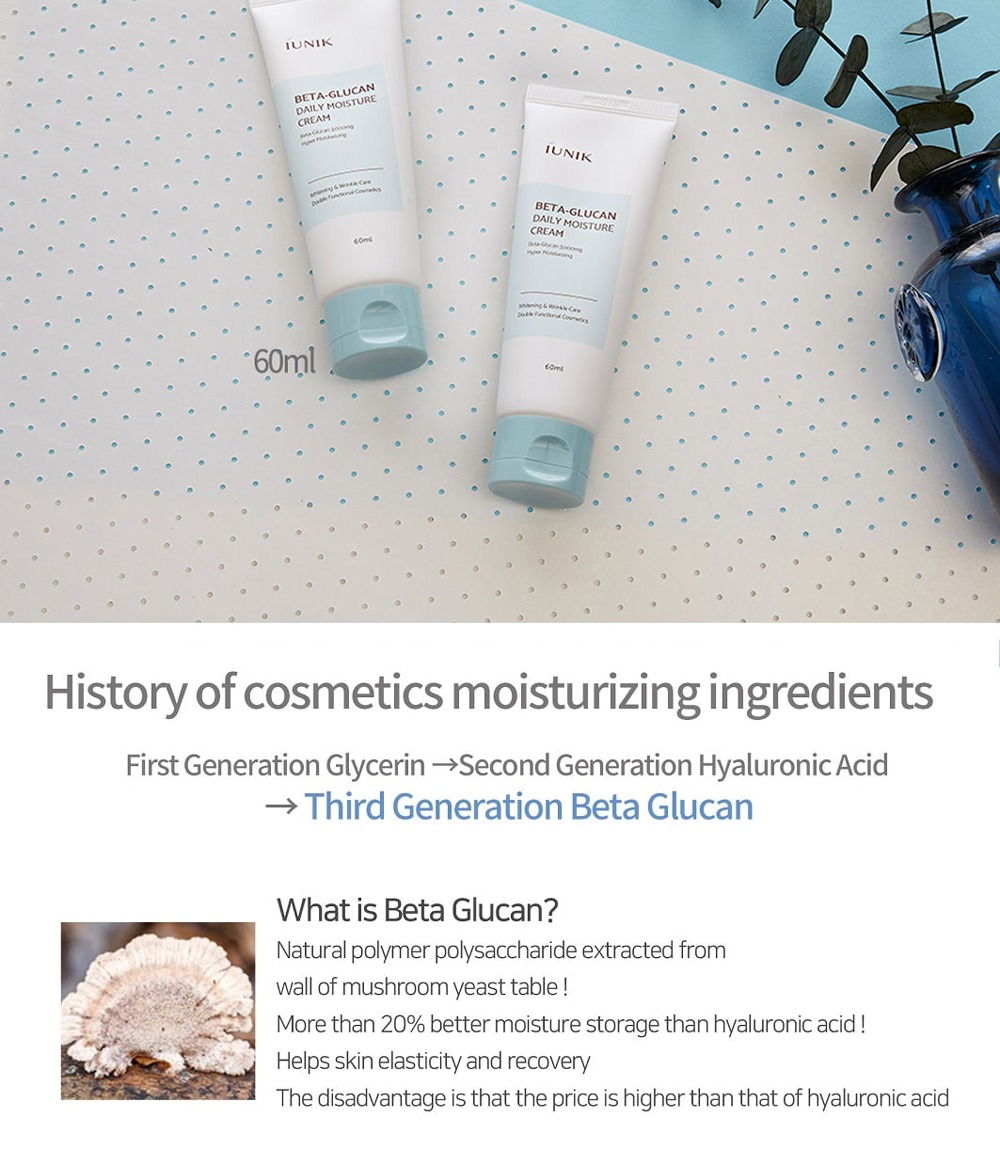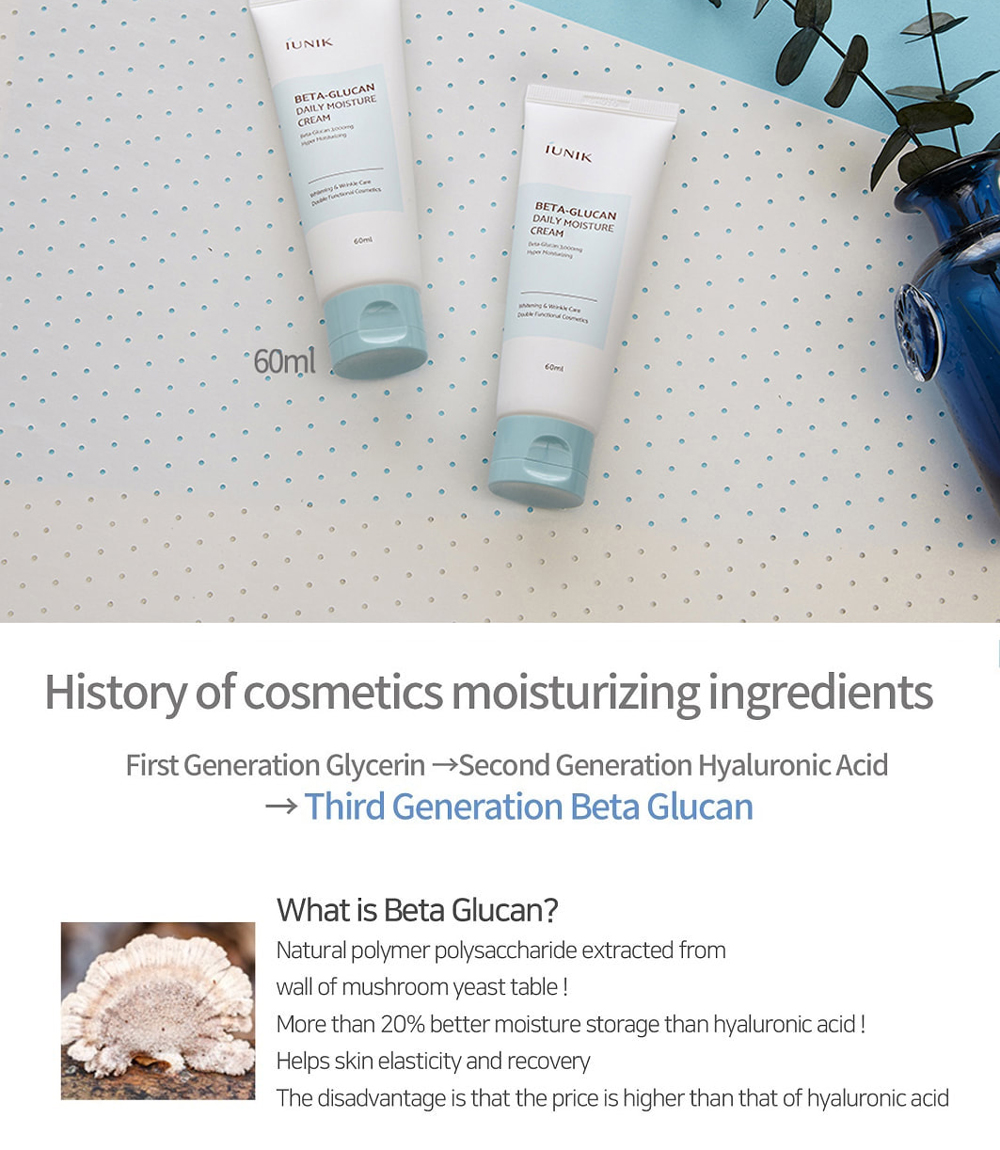 Star Ingredients
Beta-glucan – Excellent ingredient for improving the look of redness and other signs of sensitive skin.
Niacinamide – Improve the appearance of enlarged pores, uneven skin tone, fine lines and wrinkles, dullness, and a weakened surface.
Allantoin – Effective moisturizing ingredient. Increase skin smoothness. Aid in wound healing.
Arginine – Serves as antioxidant.
Centella Asiatica Extract and Aloe Vera Leaf Powder – Calming and soothing sensitive skin.
Red Fruit Complex-KH that contains plum, raspberries,Korean raspberries, peaches, pomegranate,and figs – nourish and revitalize the skin.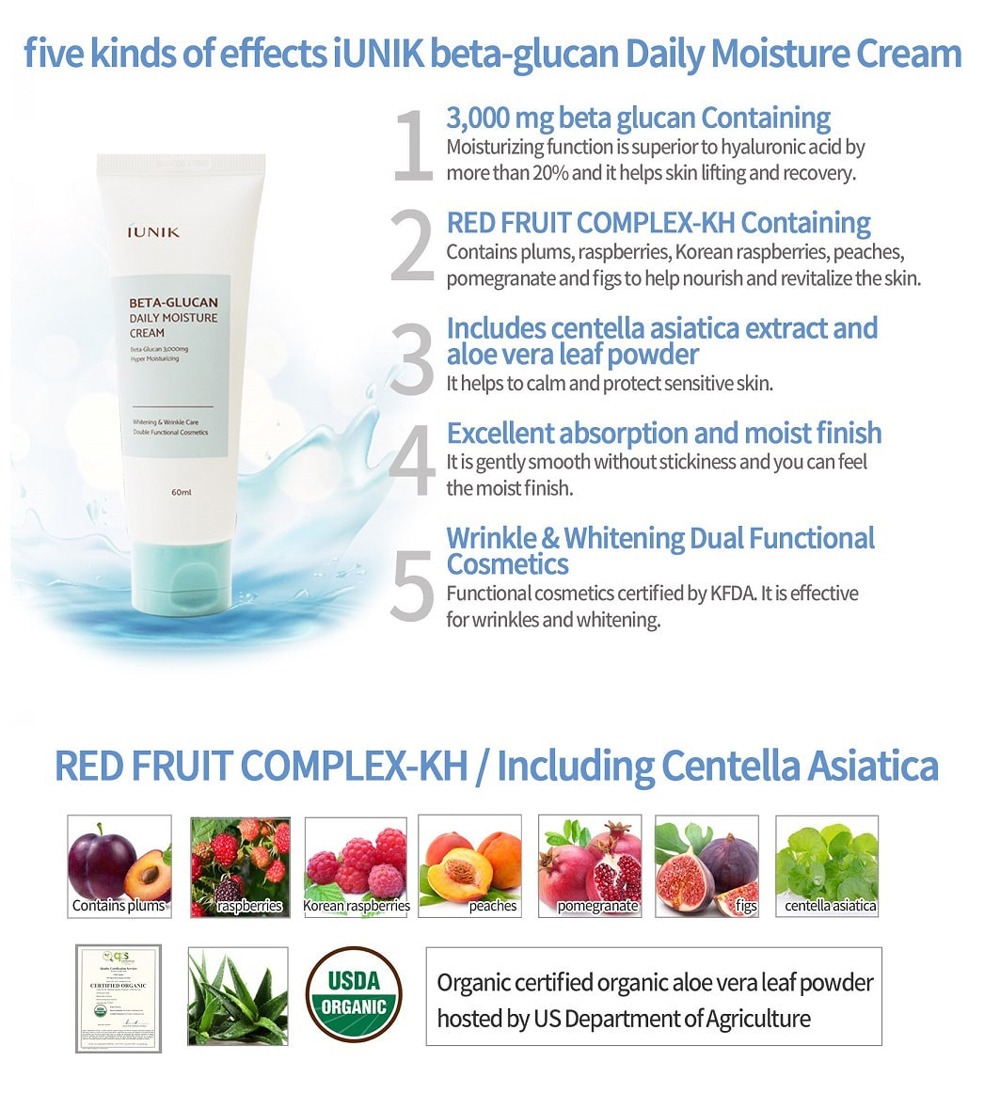 Full Ingredient List
Water, Butylene Glycol, Cyclopentasiloxane, Glycerin, Cyclohexasiloxane, Beta-Glucan, Cetearyl Alcohol, Niacinamide, Cetearyl Isononanoate, Hydrogenated Polyisobutene, Glyceryl Stearate, Polysorbate 60, 1,2- Hexane-diol, Sodium Hyaluronate, Sorbitan Stearate, Acrylates Crosspolymer, Arginine, Cetearyl Glucoside, Caprylyl Glycol, Allantoin, Centella Asiatica Extract, Betaine, Prunus Salicina Fruit Extract, Raspberry Fruit Extract, Strawberry Fruit Extract, Peach Fruit Extract, Punica Granatum Fruit Extract, Fig Fruit Extract, Sodium Chondroitin Sulfate, Dipotassium Glycyrrhizate, Adenosine, Ethylhexylglycerin, Aloe Barbadensis Leaf Powder, Pentylene Glycol, Aspalathus Linearis Extract, Licorice Root Extract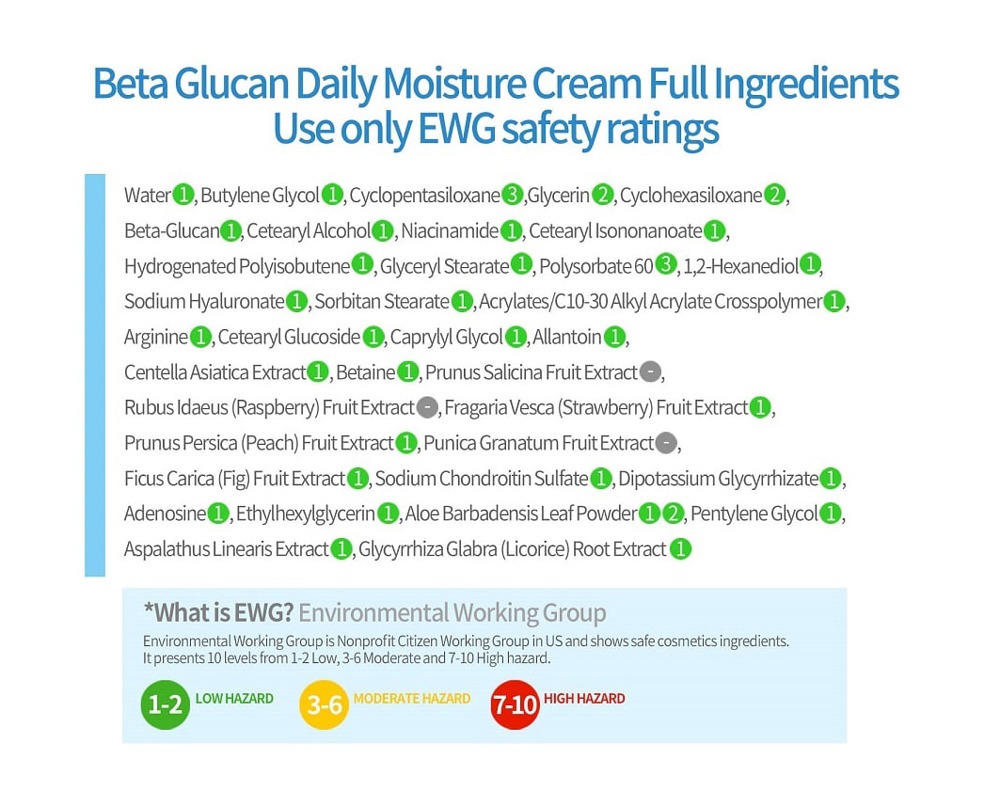 Product Origin
Republic of Korea
Volume
60 ml
How To Use
AFTER USING BASIC TONER, APPLY SUITABLE AMOUNT OF CREAM AND RUB ALONG SKIN TEXTURE FROM INSIDE TO OUTSIDE, LETTING TO ABSORB.
Packaging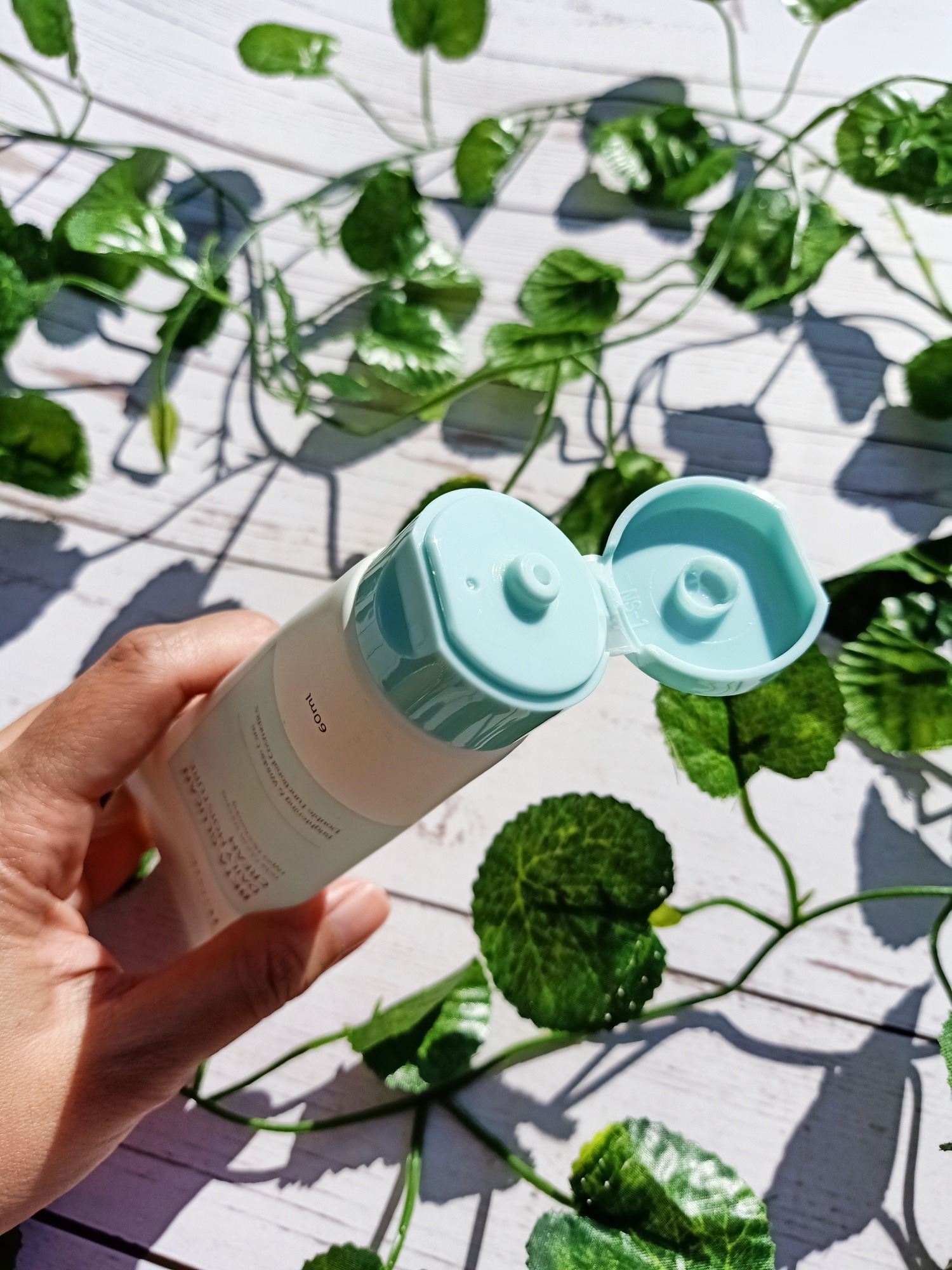 The cream comes in a white squeeze tube with a light blue flip cap, easy to dispense as the tube is quite soft. The packaging is really convenient for everyday use and travel friendly too.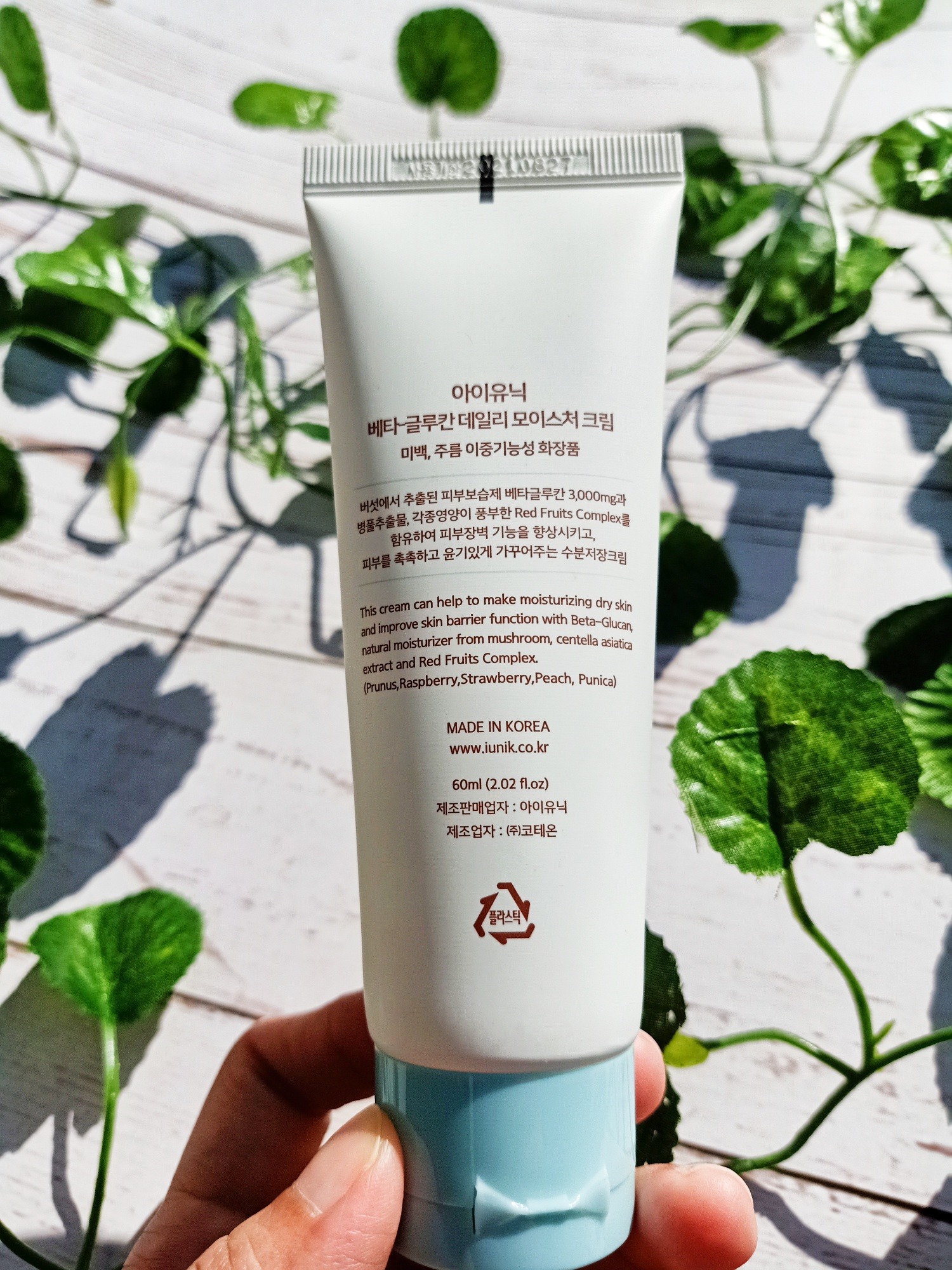 Texture
It has a whitey gel cream texture. More to side but don't be fooled with the texture. It delivers tremendously hydration to skin.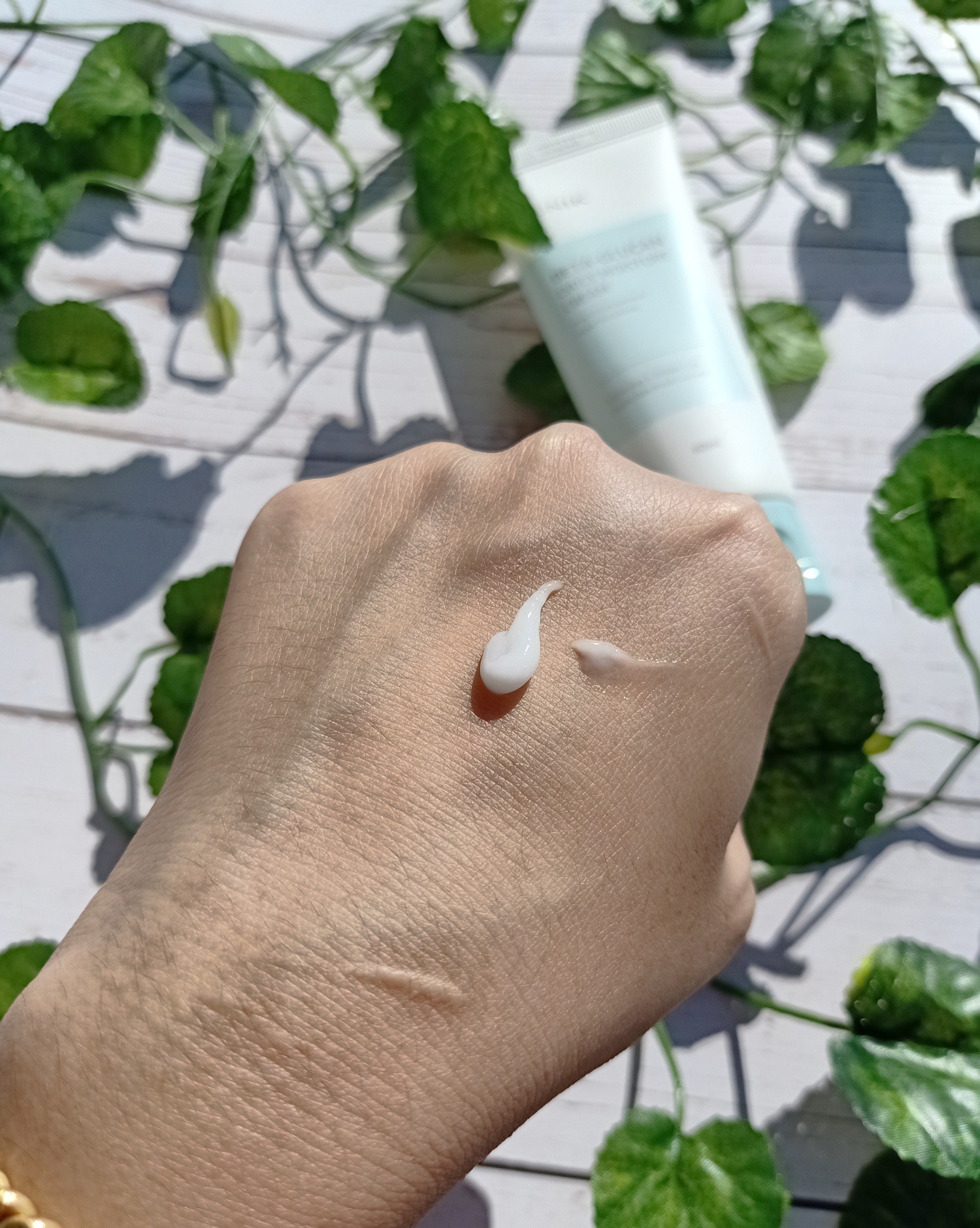 Scent
For me it has a slight scent of pure butter. I can't even think of others but butter.
Experience
Sometimes, my skin barrier gets compromised especially when I accidentally over exfoliate. Used too much of acid in my routine will make my skin full of redness and small bumps starting to appear. So when this happen I will back to basic and incorporate this cream in my routine. This cream is lightweight and easily absorb to no stickiness, no greasiness and I don't feel tight either.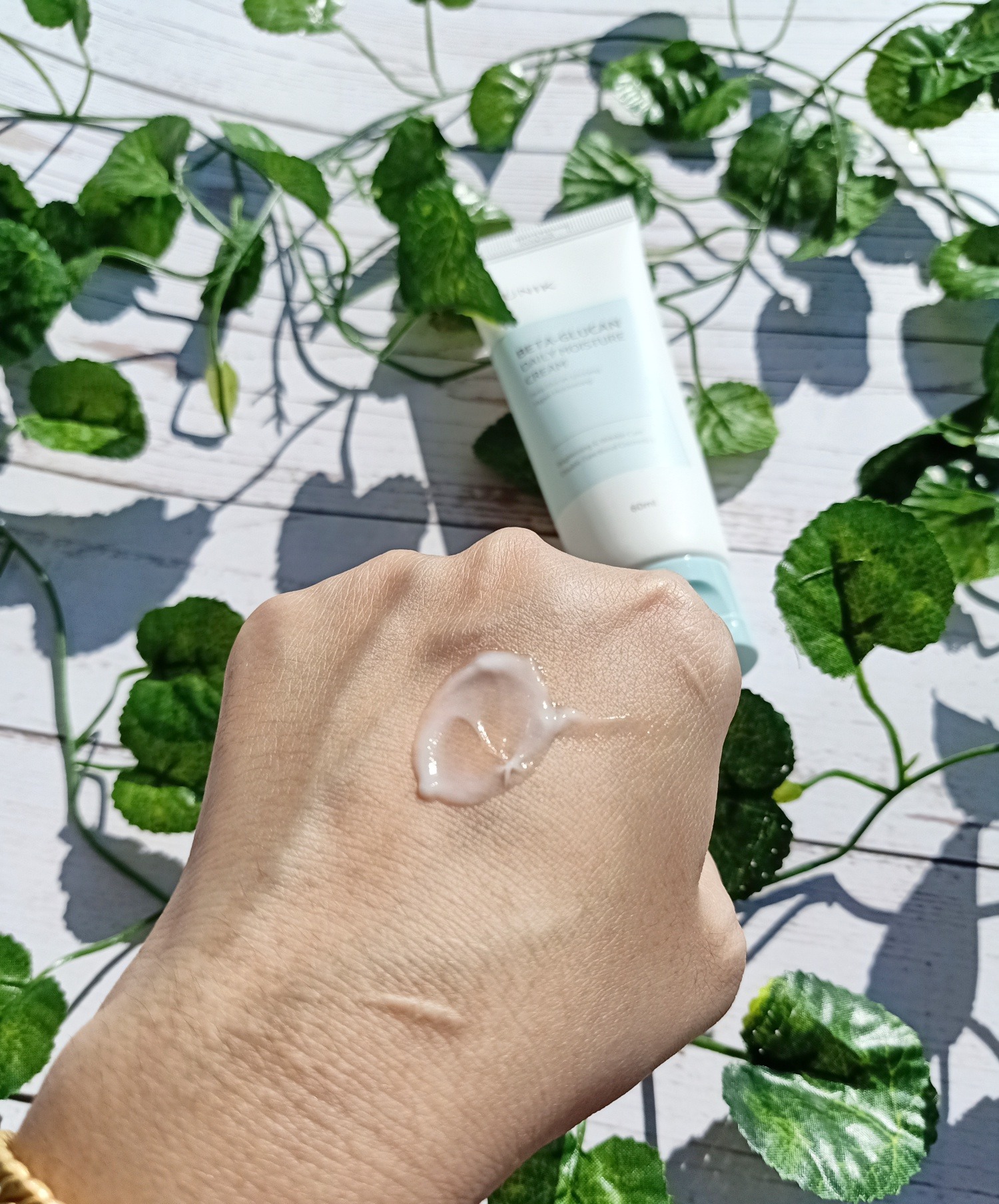 A pea size of this cream can cover my whole face. I can't apply too much in am routine because it will give me slightly greasy feeling especially when I put the sunscreen on top. Matte finish sunscreen fits well with this cream. But I will apply a bit more at night like a sleeping mask.
This cream really calm my redness and my skin barrier is improving day by day. When my skin barrier is okay, I will switching this cream and my centella cream. Centella cream in the morning, beta glucan at night.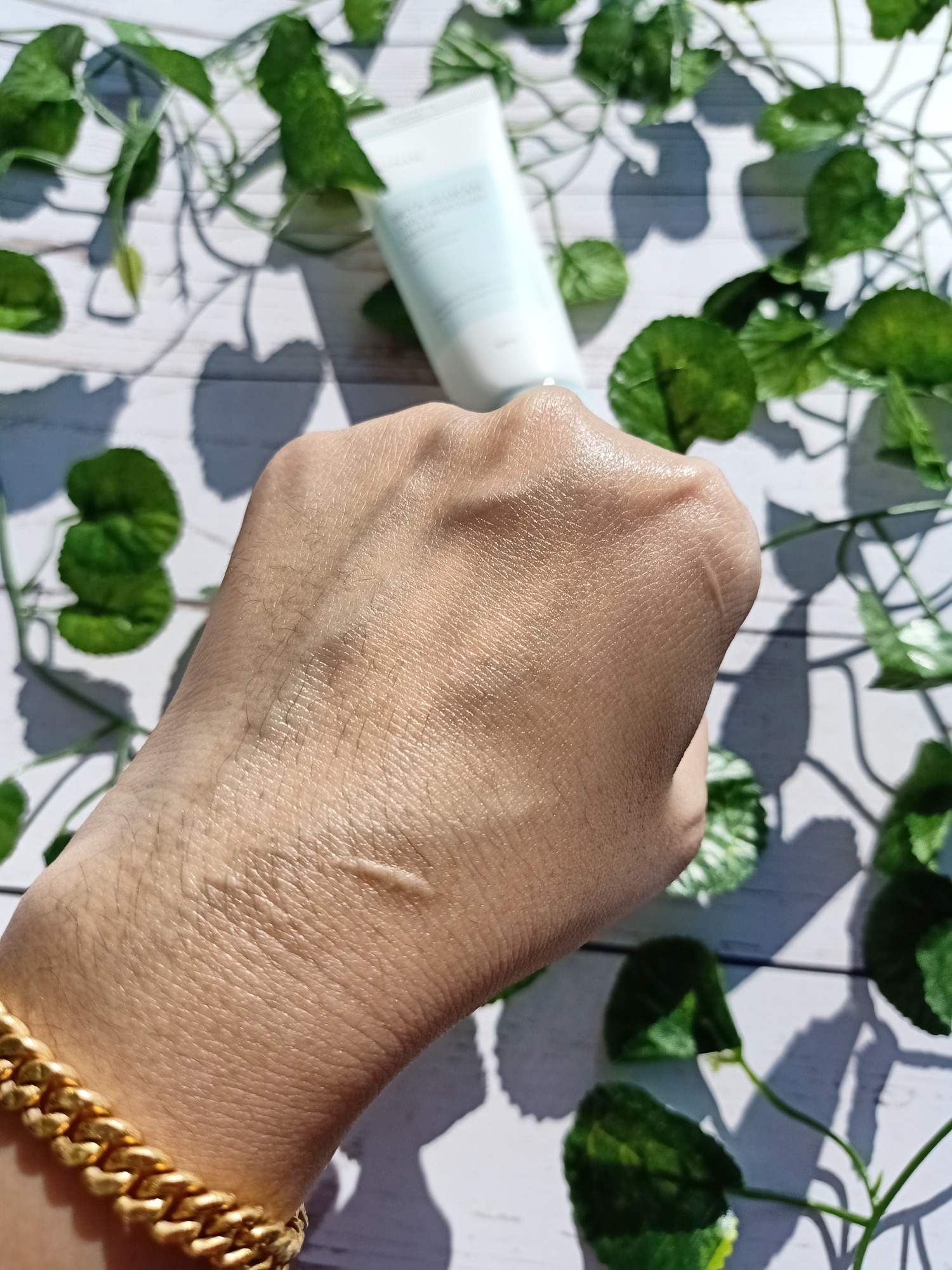 This is a great daily moisturiser and would work well even on oilier skin types, as it's not overly heavy. The formula is soothing and hydrating and offers a subtle brightening effect.
Rate
4/5
Where To Buy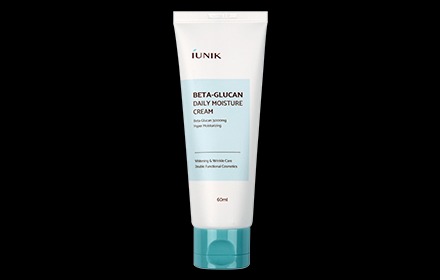 Iunik Beta Glucan Daily Moisture Cream
Source: https://blog.hermo.my/2020/09/18/jul-submit-barrier-repairing-cream-anyone/