[Review] iUNIK Black Snail Restore Cream
I've been interested in iUNIK as a brand for some time. I keep seeing people's raving reviews about their products and ingredients. But, with the world of Korean beauty so vast and ever changing, I never got around to it. Until now! I recently won the iUNIK Black Snail Restore Cream in a Credithink giveaway. It's available on their official* Amazon store.
The base of the iUNIK Black Snail Restore Cream is 58% snail secretion filtrate (as opposed to water, which is quite common). Everyone talked about snail filtrate when I first got into kbeauty, and I still find the ingredient fascinating. The black snail mucin can help with the skin's elasticity and hydration.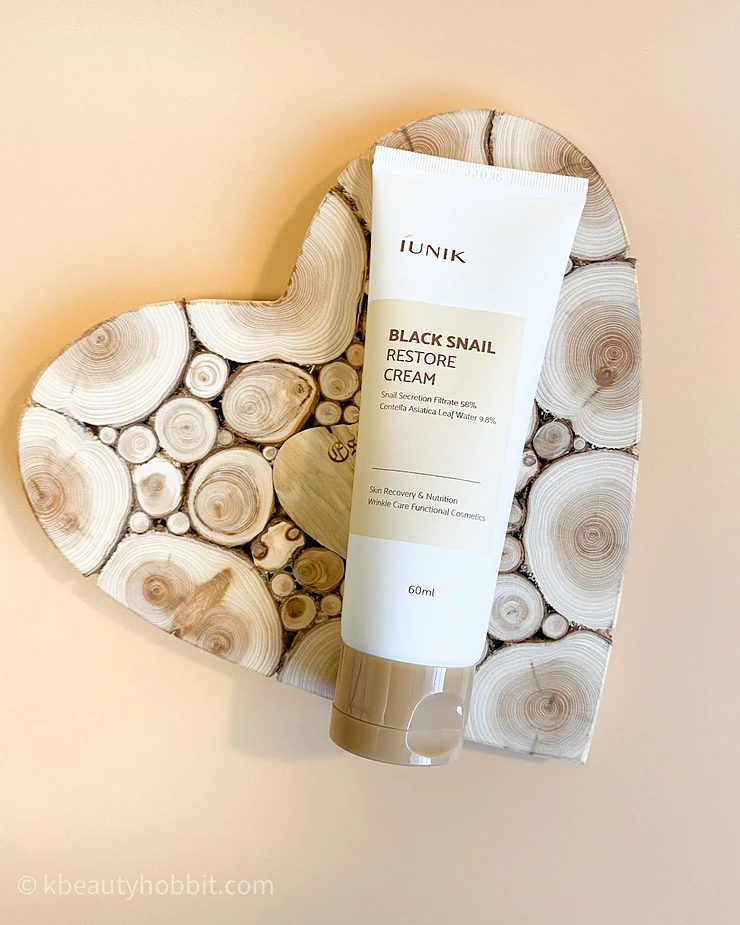 In addition to the snail, this cream contains another famous component - centella asiatica, beloved for its healing and soothing properties. I love centella products when I get breakouts or irritation.
Product promises:
Increased elasticity

Soothed skin

Anti-aging effect
How to use
Apply at the end of your skincare routine (after toner/serum)

Follow with SPF (if using in the morning)

Can be used in the morning or evening
The formula contains no artificial colors or fragrance. A full ingredient list is at the end of the review.
My impressions
I have combination skin that occasionally breaks out or gets red. Being 31, I'm doing everything I can (within reason) to fight off visible signs of aging for as long as possible.
The marketing materials talk at length about the viscosity of this cream, almost as if preparing the customer. But I find the texture very pleasant. I've been using this cream almost every morning and night for a few weeks now, to see how my skin does with it. I do not slather it on thickly, but a nice thin layer absorbs quickly and well. There is no sticky residue.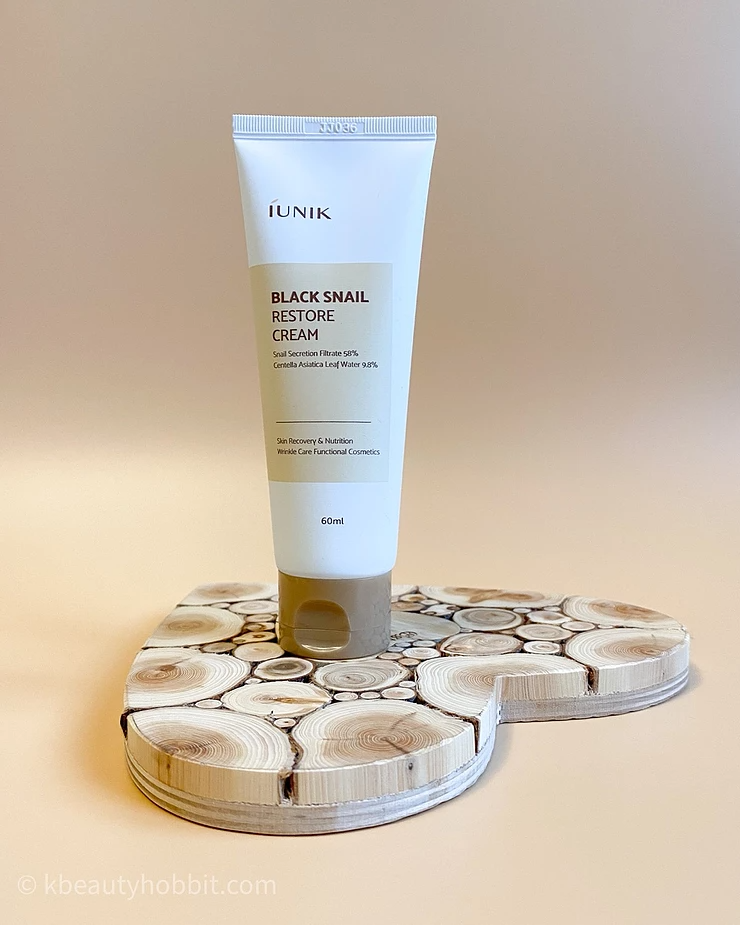 I think the iUNIK Black Snail Restore Cream would work for most skin types. Someone with very dry skin may find it not nourishing enough, but for my combination skin it's plenty. My skin is soft, smooth, and I see a bit of plumping, especially in the forehead line region. It has the right balance of nourishing ingredients to improve the dry areas of my face without congesting the oily ones. At night, I like something even more nourishing, at least in the winter, but for summer it should be enough even as an evening product.
Read more: #iUNIK #cream #snailmucin
Want even more content? Find me on Instagram, Youtube, Pinterest, and join my Facebook group. Subscribe below to receive blog updates via email.
*Affiliate link
This product was sent to me for free. This is not a sponsored review.
iUNIK Black Snail Restore Cream ingredients: Snail Secretion Filtrate, Butylene Glycol, Centella Asiatica Leaf Water, Glycereth-26, Butyrospermum Parkii (Shea) Butter, Cetearyl Alcohol, Cetearyl Olivate, Water, Simmondsia Chinensis (Jojoba) Seed Oil, Camellia Japonica Seed Oil, Sorbitan Olivate, Glyceryl Stearate, Sorbitan Sesquioleate, BeesWax, 1, 2-Hexanediol, Caprylyl Glycol, Arginine, Acrylates/C10-30 Alkyl Acrylate Crosspolymer, Glycerin, Xanthan Gum, Saccharomyces/Viscum Album (Mistletoe) Ferment Extract, Adenosine, Ethylhexylglycerin, Centella Asiatica Extract, Lactobacillus/Soybean Ferment Extract, Disodium EDTA, Glycyrrhiza Glabra (Licorice) Root Extract, Saccharomyces/Imperata Cylindrica Root Ferment Extract, Artemisia Montana Leaf Extract, Vaccinium Corymbosum (Blueberry) Fruit Extract, Pentylene Glycol, Ginkgo Biloba Leaf Extract, Rosa Canina Fruit oil, Aspalathus Linearis Extract, Sodium Hyaluronate, Perilla Frutescens Leaf Extract, Commiphora Myrrha Resin Extract, Yucca Schidigera Root Extract