Review: iUNIK Vitamin Hyaluronic Acid Vitalizing Toner
Disclaimer: We received this product from iUNIK for review purposes, but this did not affect our opinion on the product. All opinions provided in this post are 100% honest and our own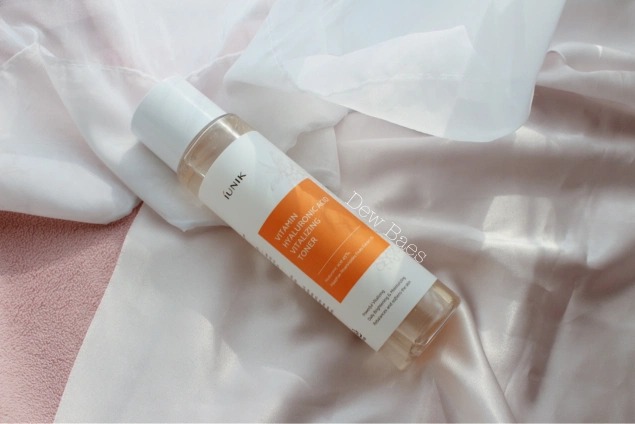 When we were contacted by iUNIK to test out a few of their products, the Vitamin Hyaluronic Acid Vitalizing Toner caught my eye instantly – I'm always on the lookout for hydrating products since my skin tends to be on the drier side, but also since I am looking for more ways to incorporate Vitamin C into my routine. The Vitamin Hyaluronic Acid Vitalizing Toner is a blend of both these things, with iUNIK claiming it to be both full of moisture and vitamin-rich.
It took a while for me to fully incorporate this into my routine since I had so many other products to work my way through, but I feel that I have finally tested it out consistently enough to give a review! Read on for my thoughts…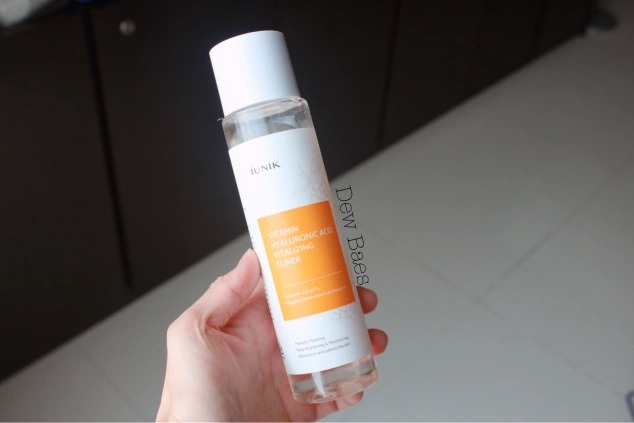 Product Claims
The Vitamin Hyaluronic Acid Vitalizing Toner is formulated with 45% Hyaluronic acid, 5% sea buckthorn fruit extract as well as 3 types of plant extracts (Thuja Orientalists Leaf, Zanthoxylum Schinifolium Leaf and Polygonum Cuspidatum Root) that make up a botanical extract called Resmelin H
iUNIK claims the toner does the following:
Provide abundant moisture to the skin through a high concentration of Hyaluronic acid
Brighten and clear up the skin tone and provide nutrition to the skin with vitamin C from the sea buckthorn fruit extract (contains 12x the amount of vitamin C found in oranges)
Provide antioxidative, whitening and anti-inflammatory properties as well as minimising skin aging from UV rays through the inclusion of Resmelin H to prevent fine lines and wrinkles
Ingredients
Sodium Hyaluronate, Water, Hippophae Rhamnoides Fruit Extract, Glycerin, Butylene Glycol, Niacinamide, 1,2-Hexanediol, Trehalose, Caprylyl Glycol, Thuja Orientalis Leaf Extract, Zanthoxylum Schinifolium Leaf Extract, Polygonum Cuspidatum Root, Ethylhexylglycerin, Hydroxyethylcellulose, Pentylene Glycol, Aspalathus Linearis Extract, Glycyrrhiza Glabra (Licorice) Root Extract
Packaging / Volume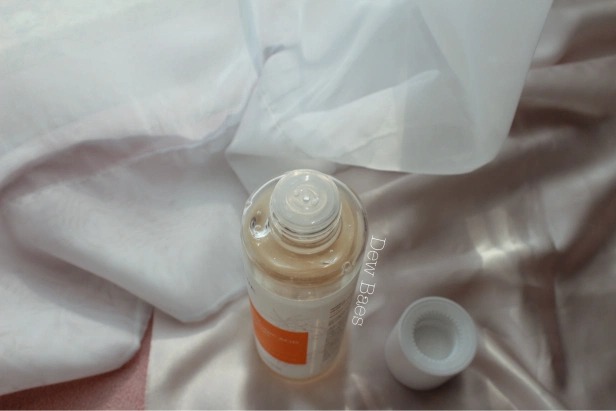 The toner comes in a 200ml plastic bottle, which I am not too big of a fan of. It would elevate the product if it were packaged in a glass bottle instead, but the plastic bottle keeps the product light.
How to Use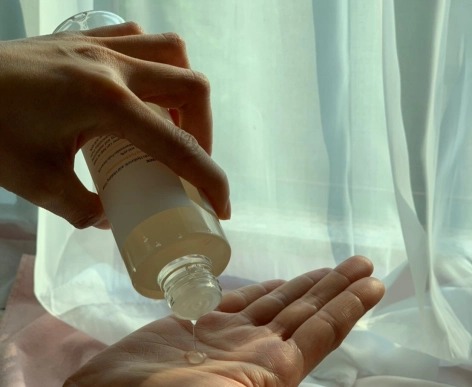 I use this after using my First Treatment Essence and pat it onto my face directly using my hands. Usually, 2-3 drops are enough to cover my entire face.
My Thoughts
One of the first things that struck me about this product was its unique texture! The toner is gel-like with a bouncy consistency, similar to snail mucin, but runnier than any snail serums or essences. Despite this, however, it changes into a more watery consistency once you spread it out and it absorbs SO EASILY into the skin! Once patted in, it leaves more of a matte finish, yet the skin feels hydrated, nourished, smoothened and refreshed. It doesn't feel heavy AT ALL nor does it leave the skin feeling sticky or tacky, which is quite surprising, given how it looks straight from the bottle.
I did try doing the 7 step method with it, but honestly, it is so moisturising that I only had to go up to 2-3 steps. After more than one step it does leave the skin feeling a little tackier, but this all goes away once you pat it in properly.
After testing this product out thoroughly, I do think that my skin seems healthier – more moisturised, nourished and smoother. My skin tone has also been looking a little brighter, but I'm not sure if I can attribute this entirely to this product.
Final Thoughts
Overall, I loved this toner! My skin tends to be on the drier side, so I'm constantly looking for more moisturising products, and what I find unique about this product is that it is able to deliver on this without the heaviness or stickiness of other super moisturising products. Since it leaves more of a matte finish, I think this would even be suitable for people with oilier skin types.
This is just a great all-around product – I love how refreshed and healthy my skin feels after using it, and I would highly recommend it! Thanks again to iUNIK for introducing yet another amazing product to us!
Source link https://dewbaes.wordpress.com/2018/10/14/review-iunik-vitamin-hyaluronic-acid-vitalizing-toner/