[REVIEW] iUNIK Beta-Glucan Power Moisture Serum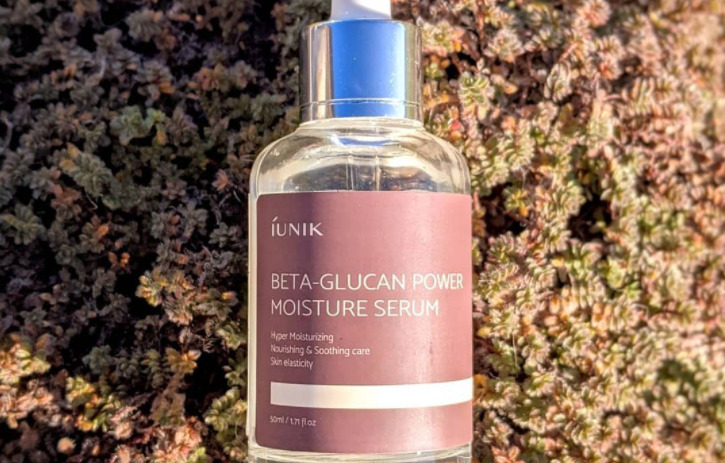 Moisture monday featuring a new favorite serum for keeping the skin barrier strong and hydrated! It's the iUNIK Beta-Glucan Power Moisture Serum.
Ingredients:
• This INCI List only contains 6 ingredients – Water, Butylene Glycol, 1,2-Hexanediol, Beta-Glucan, Sodium PCA, Ethylhexylglycerin
• Contains 98% Beta-Glucan, which is a polysaccharide derived from mushrooms and is claimed to retain moisture in the skin 20% better than Hyaluronic Acid.
• Free of alcohol, fragrance, and essential oils.
Texture / my experience:
• I alternate use of this serum and the iUNIK Black Snail Restore Serum in my PM routine.
• The texture is very similar to the snail serum, although this serum is a little lighter.
• My skin feels immediately hydrated, and my skin barrier feels very strong (less acne and irritation) after using this for the past several weeks.
Pricepoint:
• Affordable, though not as cheap as some other serums.
• Purchased this from stylevana_sv for CAD $22.49/50ml
• Would likely repurchase once I finish working through my serum collection unless I find a new favorite.
Final verdict:
4.5/5
Stars are given as follows
0.5 – price
1 – quality of ingredients
1- no irritability
1 – texture
1- effectiveness (living up to its claims)
Have you tried this serum? What were your thoughts?
Source: https://skincarereference.com/review-iunik-beta-glucan-power-moisture-serum/