[Review] iUNIK CENTELLA CALMING GEL CREAM REVIEW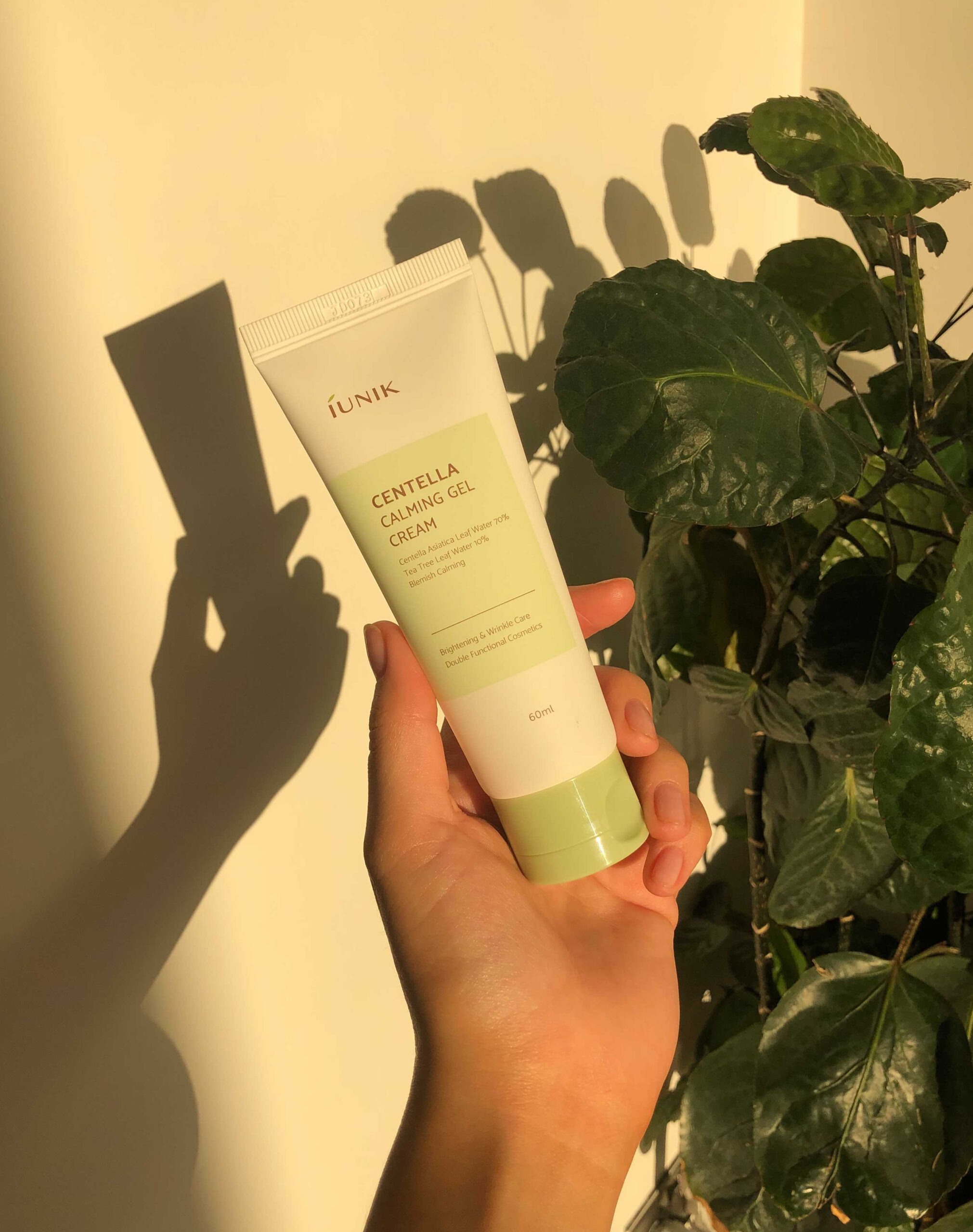 AD/PR product/Discount code
Today, I'm reviewing the iUNIK Centella Calming Gel Cream. It's a product that I got sent to me by Stylevana to try out.
Stylevana is an online shop where you can purchase Asian fashion and beauty products. I've really been getting into K-beauty products through this site!
This is also a new brand to me as I've not tried iUNIK before! I'm nearly all out of this cream so I thought now would be a good time to review it. So without further ado, let's get into it!
What?
BRAND: iUNIK (stands for Ideal, Unique, Natural, Ingredients, Knowhow)
PRODUCT: Centella Calming Gel Cream
INGREDIENTS: See bottom of page.
Features?
Contains 70% Centella Asiatica leaf water & Centella Asiatica extract which provides anti-inflammatory relief to the skin
Contains 10% tea tree leaf water which provides potential antibacterial properties
Niacinamide & Adenosine help in barrier protection, wound healing & anti-aging
Licorice Root Extract has known brightening & skin-soothing properties
Sodium hyaluronate helps the skin to retain moisture and so staying hydrated
Designed to be cooling & calming on the skin – great for summer months
A gel texture which is quickly absorbed by the skin
I've Got *Insert Skin Type Here* Skin, Can I use It?
iUNIK doesn't actually state specifically what skin types this cream is suitable for. However, they do say that it is beneficial to sensitive, stressed, or blemish-prone skin.
From using it myself (I have normal skin prone to hormonal acne), I would say this cream is suited to normal to more oily skin types. However, if you have dry or sensitive skin, I would say that you could still use this cream but we'll get into that in the next section!
It is also a great option for a summer moisturiser as it's so lightweight and refreshing.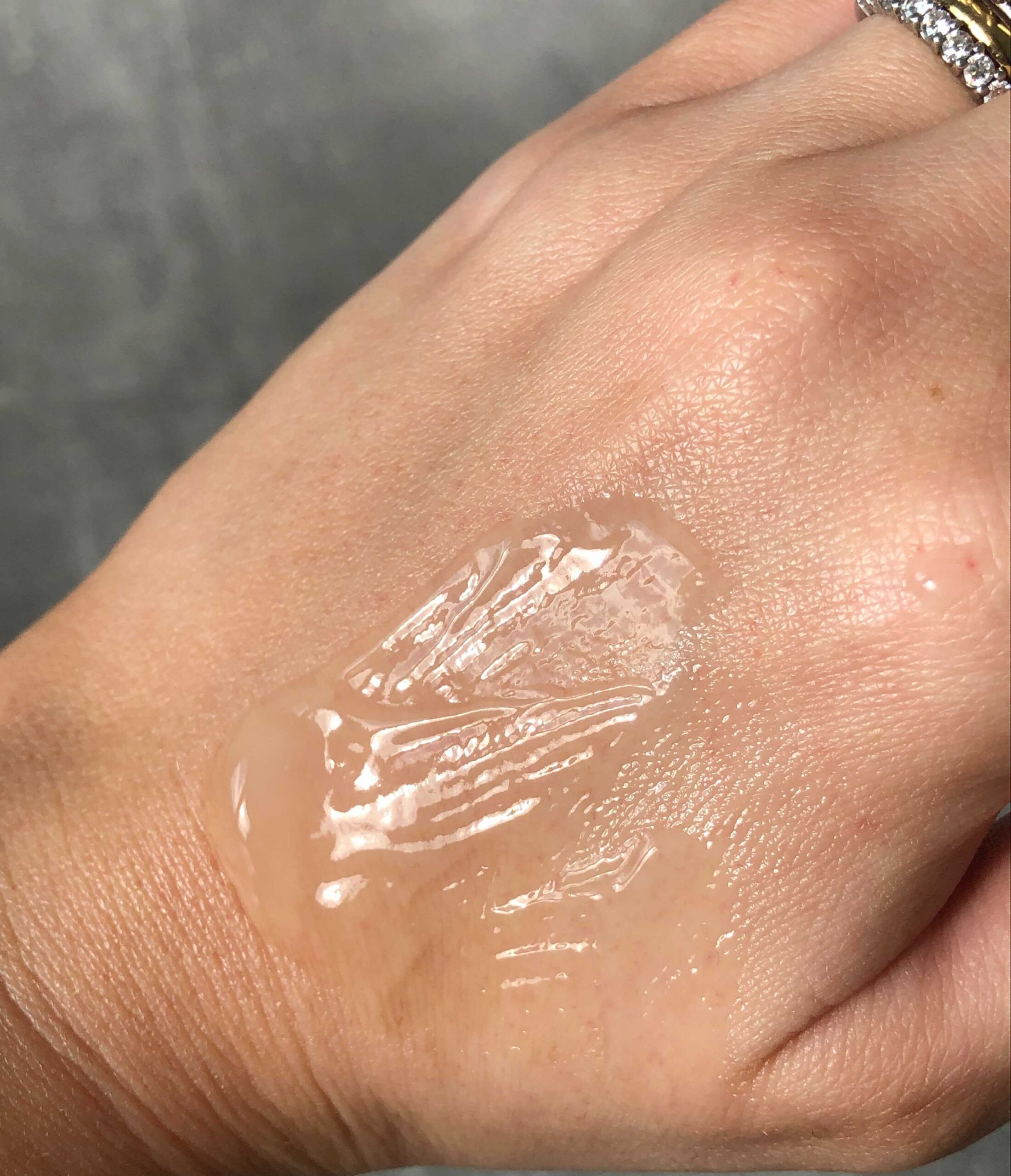 Light gel-based texture which is quickly absorbed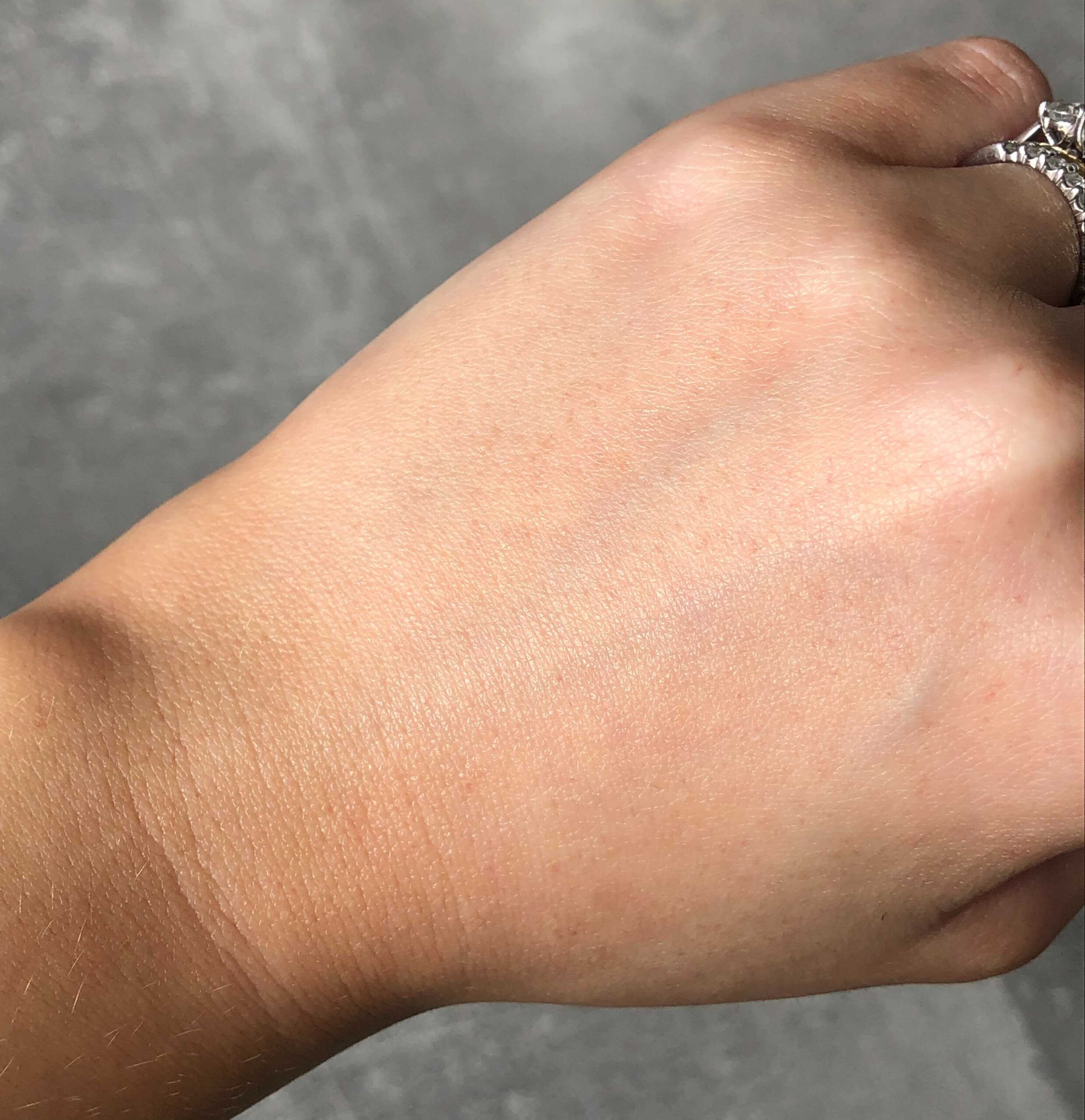 Seconds after applying the above
My Experience With The iUNIK Calming Gel Cream
So when I received this product I was really intrigued by the ingredients list. My skin loves Centella Asiatica and granted, I hadn't used tea tree oil in years but I was confident my acne prone skin would like it. It is, however, in the form of tea tree leaf water. This form still, potentially, has the same soothing, antibacterial and anti-acne properties as tea tree leaf oil but it's said to be not as strong.
So I used it straight away in my morning routine but did find that alone it wasn't moisturising enough for me. I took to Instagram and one of my fellow skinfluencer friends recommended mixing it into my existing moisturiser. The next day I did just that and loved it! So, if you have dry/sensitive/normal skin, you may find that this is the best way to use this cream!
I got all the hydration from my Clinique moisture surge moisturiser (reviewed HERE) and all the calming/soothing benefits from the iUNIK Centella Calming Gel Cream. They just both made for the most wonderful combination. Especially now that I'm using tretinoin (vitamin A), as my skin has been a little on the sensitive side so this cooling gel combination has been so unbelievably soothing for my skin.
This cream doesn't claim to in all fairness, but I can't say that it's helped with reducing my acne in any way. It certainly did help calm the redness and any pain from the spots though so that was good enough for me! Plus that's what iUNIK claims is the actual purpose of the cream; 'helps calm sensitive, stressed, or blemish-prone skin'.
FYI…
This product does contain Citrus Aurantium Bergamia Fruit Oil (bergamot oil), limonene and linalool. Which I find strange given that this cream is geared towards those with sensitive, stressed and acne prone skin. We know that these types of ingredients can cause irritation and sensitivity to some skin types.
I haven't personally experienced any issues with these ingredients but if you are sensitive to any of the above, you may want to avoid!
What Does It Look Like/Feel Like/Smell Like?
It's a light, clear, gel-based moisturiser as you can see from the photo. It quickly sinks into the skin leaving behind no greasy residue. It has a very faint bergamot smell to it.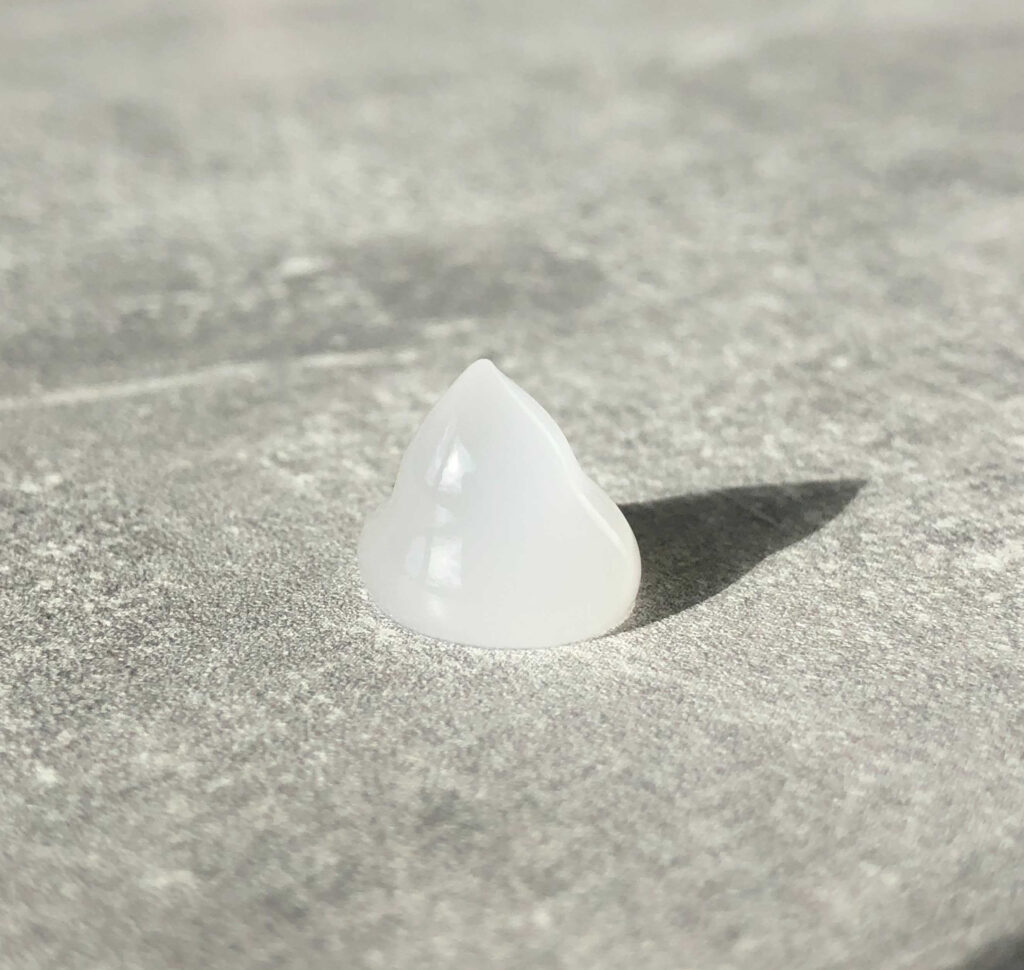 How Do I Use The iUNIK Centella Calming Gel Cream?
So, as I mentioned, I use this cream in the mornings only and mixed into my Clinique Moisture Surge moisturiser or whatever other moisturiser I'm using that morning. I find doing this works best for me because alone, it's just not enough moisture. I tend to apply about a penny sized amount of moisturiser and so I use ¾ Clinique Moisture Surge and ¼ iUNIK Centalla Calming Gel Cream. Mix together between my fingers and then apply over my damp face and neck. Applying moisturiser on to damp skin helps to lock hydration into the skin – you should do this with all moisturisers! Your face doesn't need to be dripping wet, just lightly made damp using a facial mist.
You can use this moisturiser AM and PM if desired. I just
Gimme The Deets…
Price?
£13.89 for 60ml currently on Stylevana, you can purchase it HERE.
If you would like to purchase this product or any other products from Stylevana, you can use the code 'INF10SKINACID' to receive 10-15% off various asian beauty products.
With this product and using my code, you would save 15% off the total price.
Time/Storage?
POA = 12 months
No special storage required
Stick Or Spin Again?
I'm super undecided about whether I actually need this product. I like it but do I need it when it can't be my sole moisturiser? When I feel like this I find the best thing to do is to finish up the product (which I very nearly have), carry on without it and see how my skin responds.
So I will do just that and update this blog in due course.
I think if this moisturiser was able to be enough for me without the need of another moisturiser, I would be saying that this is a most definite repurchase for me. However, given that's not the case I need to think seriously about whether this is a necessary or unnecessary purchase because I can achieve the same outcome of a soothed/calm/hydrated base by just continuing use of a hydrating moisturiser, niacinamide serum and hydration serum. So let's see how my test goes!
If you have oily skin however, this could totally be your jam!!
Review from : https://www.skinacidtrip.com/reviews/iunik-centella-calming-gel-cream-review/