K-Beauty at Amazon's Credithink Roundup Review by Cbiancardi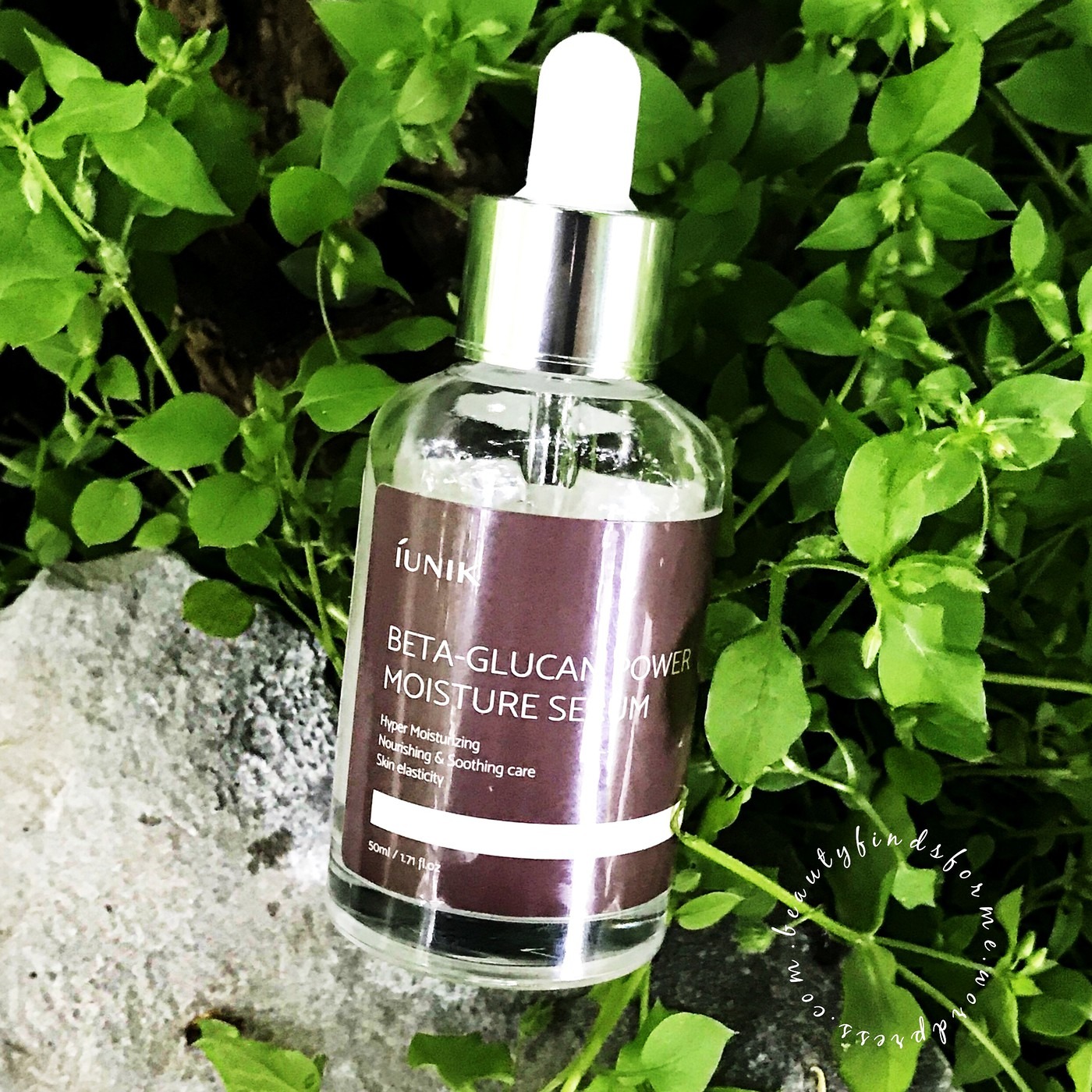 iUnik Beta-Glucan Power Moisture Serum
This is my third beta glucan serum I have tried and I will have a quick chart at the end of this review about which serum is suited best by skin type. Beta-Glucan is an ingredient that I have been keen on since 2015 ~ OMG, so long ago ~ when I reviewed my FIRST BG product. What is Beta Glucan (β Glucan) and why do I love it so much? I did a lot of research several years ago on this so I think it is only fair to me that I can repeat what I originally wrote about this fascinating ingredient. In a nutshell, it is a compound that is naturally derived from mushrooms, oats, yeast and grains. It helps stimulate the production of collagen, speeds up wound healing, soothes and calms skin due to its anti-irritant and strong anti-inflammatory properties, moisturizes, locks in natural moisture, anti-aging and anti-wrinkle due to its anti-oxidant properties and also helps repair your moisture barrier. Beta glucan is considered the "3rd" generation of moisturizing agents.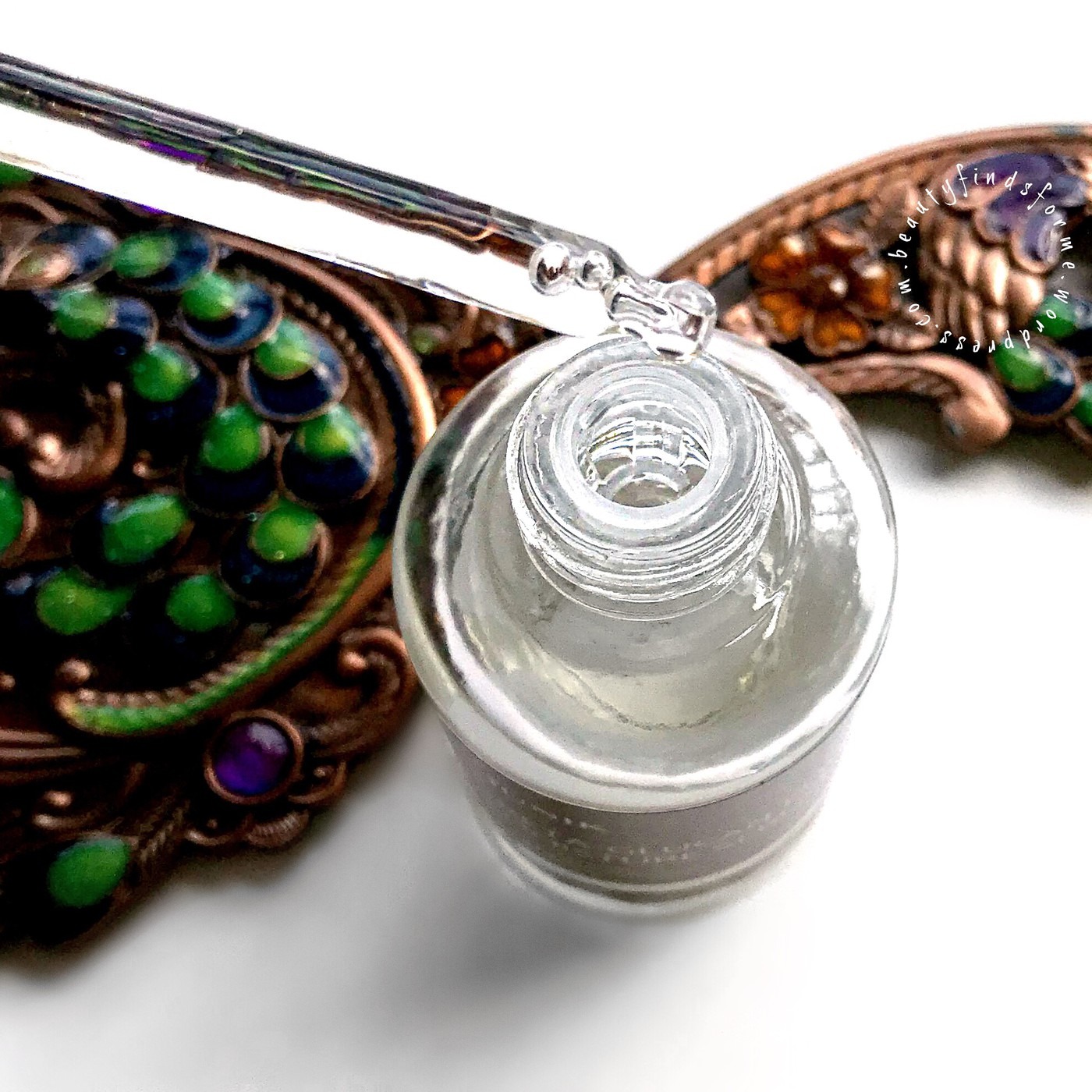 The first generation is glycerin, which is very affordable but only keeps moisture from evaporating. Hyaluronic acid, which I love & use, is the second generation and it is one of the ingredients that exists normally in our body which helps provide collagen and elastin production. Hyaluronic acid production starts to decline once in your late 20's & beta glucan was created originally to strengthen the immune system while being 20% more effective at moisturizing than hyaluronic acid. It protects skin from UV rays as well. It helps reduce redness and it is a good ingredient for sensitive skin, so long you aren't allergic to yeast, oat, grains and mushrooms. I love beta glucan because it really helps hydrate my oily skin in the fall and wintertime, as during the cooler months, my skin gets dehydrated. It hydrates, protects, repairs my skin ~ I still get blemishes and plump up my skin all without being oily or greasy.

iUnik Beta-Glucan is make with 98% BG and the rest is a powerhouse of a humectant, sodium PCA. Now, most likely there IS a preservative in here, they just haven't listed it. Don't quote me on that, but it seems that if the preservative is less than a certain percent, brands do not have to mention it. This comes in a clear glass bottle with an eye drop applicator that is horrible. I could barely pick up the product 70% of the time, so I would just tip the contents into the palm of my hand. This serum is clear, odorless (as far as I can tell) and it has this raw egg white texture ~ that type of viscosity that I come to expect with Beta Glucan serums ~ but it isn't overly thick and it isn't sticky at all, iUnik Beta-Glucan Power Moisture Serum is rated EWG Green safe. I like to mix my Beta Glucan with other products, as I find it turns those skincare items into skin-plumpenators, but I also can just apply it directly on my skin. This isn't the most moisturizing beta glucan product I have tried, as it only increased my moisture levels by 15%, but it does plump up and hydrate my skin. I find it helps soothe and nourish, while healing my skin. I find that beta glucan is one of those ingredients that you don't really know you need until you stop using it. In fact, if you look at your skincare ingredients today, I bet you will find beta glucan in some of them, as it is being recognized as a quiet little ingredient that works well for most skin types and I find that it helps BOOST the hydration in other skincare products.
Review from https://beautyfindsforme.wordpress.com/2019/06/26/k-beauty-at-amazons-credithink-roundup-review/
Copyright © beautyfindsforme.wordpress.com