iUNIK's Guide to Becoming a Natural Beauty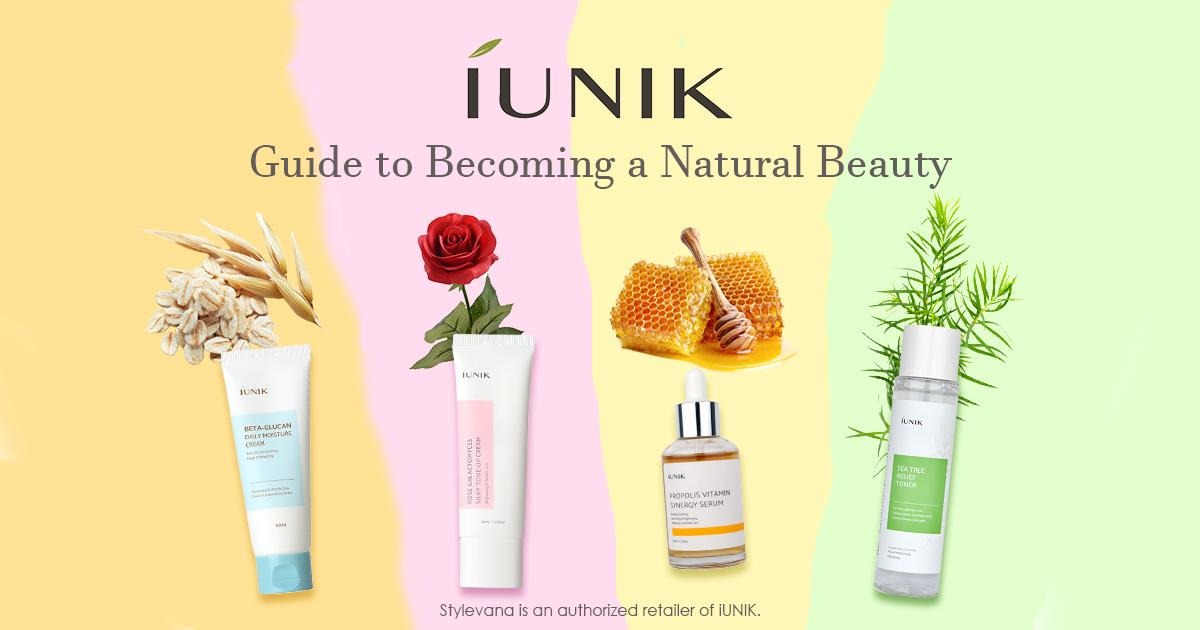 Hello 2020! It's the beginning of a new year which means another chance to better yourself even more. Taking care of your skin is a huge contribution to taking care of your health, and very often, we don't feed our skin with enough natural ingredients. iUNIK is here to check that off your list. People love iUNIK for its organic, natural, vegan-friendly, and cruelty-free products that cater to your skin type's needs with honest ingredients at an honest price. Embracing the concept of "natural beauty", iUNIK redefines clean, minimalistic skincare with four refreshing ingredients that you need to introduce to your 2020 skincare line-up ASAP!
For Combination Skin - Beta-Glucan: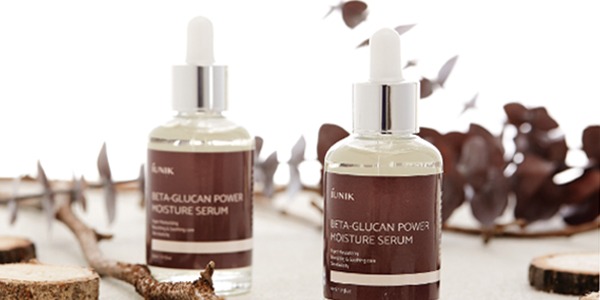 One of iUNIK's key ingredients is Beta-Glucan. Beta-Glucan is a polysaccharide sugar that helps moisturize and strengthen skin's moisture barrier. In fact, studies have shown the ingredient to have great absorbency power with a less-sticky texture. Having Beta-Glucan in your skincare products also means incorporating immune-enhancing benefits which will protect your body from bacteria. The iUNIK Beta-Glucan Power Moisture Serum is a top seller, and for all the right reasons; the product is hyper moisturizing, nourishing, free of synthetic fragrance and, most importantly, improves skin elasticity. Everything packed into this serum is good for your skin, and natural (which is so important). To pair with your serum, the Beta-Glucan Daily Moisture Cream helps improve your skin's barrier function, while incorporating red fruit extracts that can rejuvenate tired skin.
Get to know iUNIK's Beta-Glucan Collection:
---
For Oily Skin - Rose Galactomyces: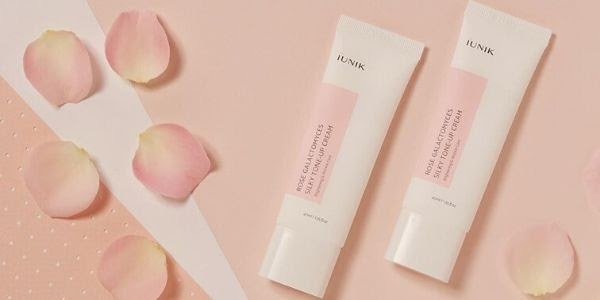 iUNIK is no stranger to the benefits of rose water and galactomyces. Galactomyces ferment filtrate is a by-product of fermented sake which includes many vitamins and minerals that are beneficial for the skin for quick and easy absorption. This means greater moisture and less environmental stresses on your skin. Rose water, on the other hand, has powerful rebalancing properties and helps prevent acne. When you combine both galactomyces and rose water, you get products such as the all-in-one iUNIK Rose Galactomyces Synergy Serum that not only treats oily t-zone and dry cheeks, but also moistures, and brightens, with perfect sebum control. Partner the serum with the iUNIK Rose Galactomyces Silky Tone Up Cream to further help nourish the skin and regulate moisture levels for bright, clear skin.
Explore iUNIK's Rose Galactomyces Collection:
---
For Trouble Skin - Tea Tree: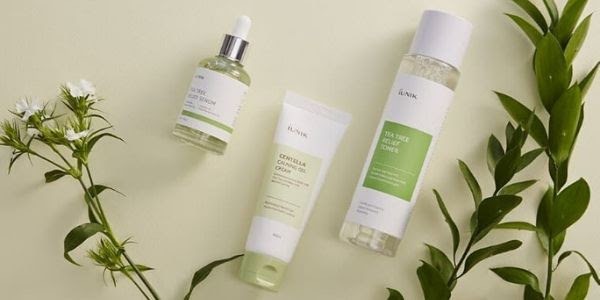 Tea Tree is probably one of the most common ingredients used in skincare products, and iUNIK incorporates them the best. With their tea tree oil derived from the leaves of the Australia tea tree, iUNIK's tea tree products are 100% EWG certified (aka 100% natural and green). The iUNIK Tea Tree Relief Serum contains 67% tea tree leaf water and 19.7% Centella asiatica leaf water, which is an herbal ingredient known to increase collagen production, improve skin firmness and elasticity, and reduce skin's sensitivity to irritants. Using this serum will help calm your skin and fade acne scars. Complementing the serum, the iUNIK Tea Tree Relief Toner has similar skin benefits, while also including vitamins A, B1, B2, and C in its ingredient, as to moisturize and hydrate dry skin.
Try iUNIK's Tea Tree Collection:
---
For Dry Skin - Propolis Vitamin: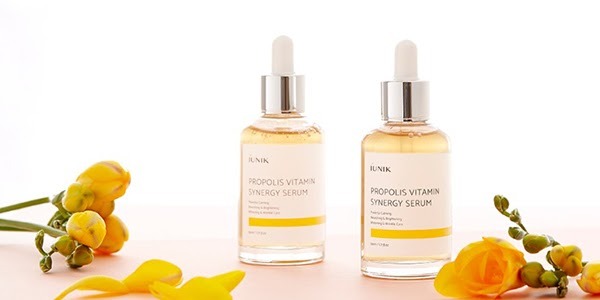 Last but not least, iUNIK loves to incorporate propolis vitamins in their skincare products. Propolis is a bee-derived ingredient that has been used in many cultures for centuries and if you want to try propolis infused skincare products, you have to try the use iUNIK Propolis Vitamin Synergy Serum. This serum is a work of magic, as it helps treat acne, reduce fine lines and wrinkles, calm irritation and reduce redness all while providing your skin with minerals and vitamins. If you want to double up on the skin nutrients, go for the iUNIK Propolis Vitamin Sleeping Mask after, which contains propolis extract and vitamin tree fruit extracts to deliver intense moisture and nutrition to tired skin overnight.
Shop iUNIK's Propolis Vitamin Collection:
---
Health and wellness go hand-in-hand, and taking care of your body goes in correlation to a healthier mindset. When you feel good, you also do good which are amazing things to strive for in 2020. Put your trust in iUNIK products and begin the new year with the natural ingredients your skin yearns for at prices that are affordable. Also, don't forget to check out our winter skincare tips to get a head start on a healthier routine in 2020. We've launched so many high quality cruelty-free beauty brands here on Stylevana that you definitely shouldn't miss. Happy skincare new year loves!
Blog from https://www.stylevana.com/en_US/blog/iUNIK_Guide_to_Becoming_a_Natural_Beauty?utm_source=twitter&utm_medium=social&utm_campaign=newblogpost_20190104