Beginner's Guide to Oil Cleansing
The one thing I always make sure to do at the end of the day is take my makeup off. And when I say always, I mean ALWAYS. No matter how exhausted I am, I'll never go to bed with a face full of makeup and neither should you!
Cleansing is the first step of every skin care routine but before you reach for your foam cleanser, you should start with an oil cleanser. Even if you don't apply makeup, your skin still produces oil and will be covered with dirt; double cleansing is the only way to get rid of it all. By skipping the oil cleansing step, you're allowing the build-up of excess sebum and impurities to clog your pores. Before you know it, you'll wake up with regrets…and a blemish.
If you're concerned about your skin reacting or breaking out, don't worry because oil cleansers work for all skin types. But if you have extra sensitive skin, I highly recommend Dear, Klairs, a brand that refrains from using harsh chemicals and creates products that contain only necessary ingredients. Dear, Klairs products are also free from colorants, parabens, alcohol and artificial fragrances so they don't irritate skin. Try their Gentle Black Deep Cleansing Oil – it's formulated with various natural oils including black sesame oil, which provides antioxidants, and black currant seed oil, which contains minerals and vitamins.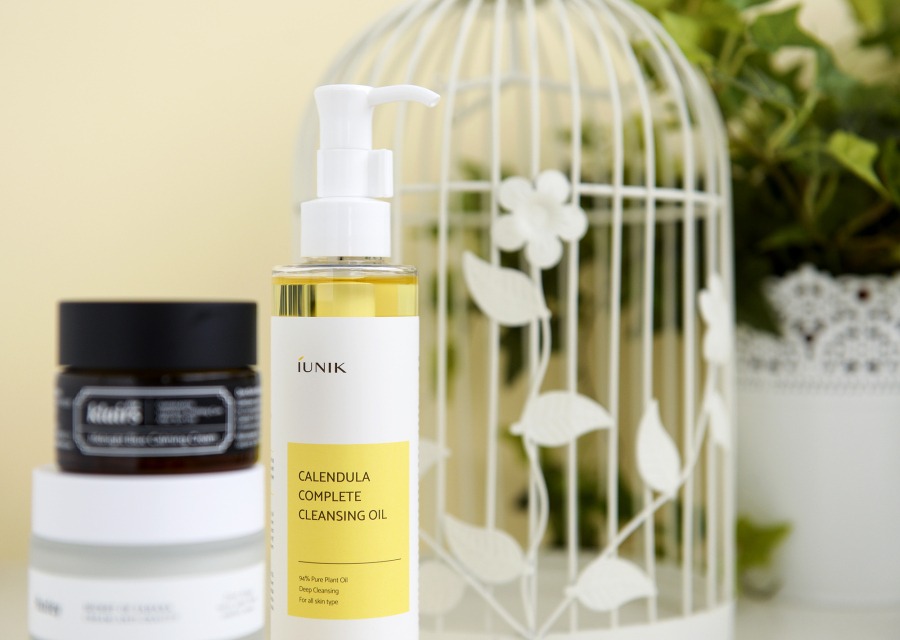 If you've read previous chapters of the Beauty Book on skin care routines for various skin types, you'll notice that no routine is complete without an oil cleansing step. Surely you've heard that "opposites attract" but this isn't the case for oil cleansing. All you need to remember is: Oil attracts oil. Since water and oil don't mix, your water-based cleanser doesn't have the power to completely dissolve makeup, excess sebum, accumulated dirt or even your SPF.
No amount of water-based cleanser can fulfil what an oil cleanser does, and if you think washing your face twice in a row with a foam cleanser will do the trick, you're wrong. Washing your face with a foam cleanser multiple times is only going to do extra harm to your skin. Oil cleansing won't strip your skin of its natural oils nor will it disturb its pH balance or protective barrier.
It's not necessary to double cleanse in the morning so reserve the time to do so in the evening. The oil cleansing method is simple and you don't need any extra tools. Before you begin, make sure both your hands and face are dry!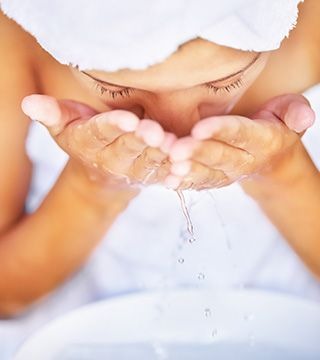 Image: Pinterest
1. Pour a sufficient amount of the oil cleanser into the palms of your hands and warm them up.
2. Gently massage the oil all over your face for a minute or until all your makeup is dissolved.
3. Wet your face with lukewarm water to emulsify the oil.
4. Rinse thoroughly with water or use a wet washcloth before moving on to your foam cleanser.
Oil cleansing is one of the easiest steps to learn when building your skin care regimen. So if you're a beginner and want to take your cleansing routine one step further, consider incorporating an oil cleanser. It's a purchase you certainly won't regret!
https://www.yesstyle.com/blog/2018-11-23/chapter-7-a-beginners-guide-to-oil-cleansing-beauty-book/