Best Face Serum – For Youthful and Glowing Skin
Post from cloudlesstime
Face serum is a must-have in an everyday skincare routine, and there is one for every skin type.
Why do we need a face serum?
As we get older, our ability to obtain and lock-in vitamins and nutrients goes down.
Therefore, we need a great face serum.
The main purpose of face serum is extract the most effective vitamin and ingredient, and compose them in an active form for your skin to absorb them quickly and effectively.
For example, one of the hero serum ingredient – Vitamin C, is very unstable and can lose its effect when in touch with water or air. Effective Vitamin C serum will have a high Vitamin C concentration in a stable and active form.
iUNIK 98% Beta-Glucan Power Moisture Serum
Ultra-hydration provided by Beta-Glucan
iUNIK Beta-Glucan Power Moisture Serum contains 98% of Beta-Glucan.
It is a natural form of polysaccharide sugar derived from yeast or oats, and it has 20% higher moisture capability than hyaluronic acid.
It also has antioxidant and skin-soothing properties to improve skin elasticity and stimulate skin regeneration.
Beta-glucan is also considered an excellent ingredient for improving the look of redness and other signs of sensitive skin.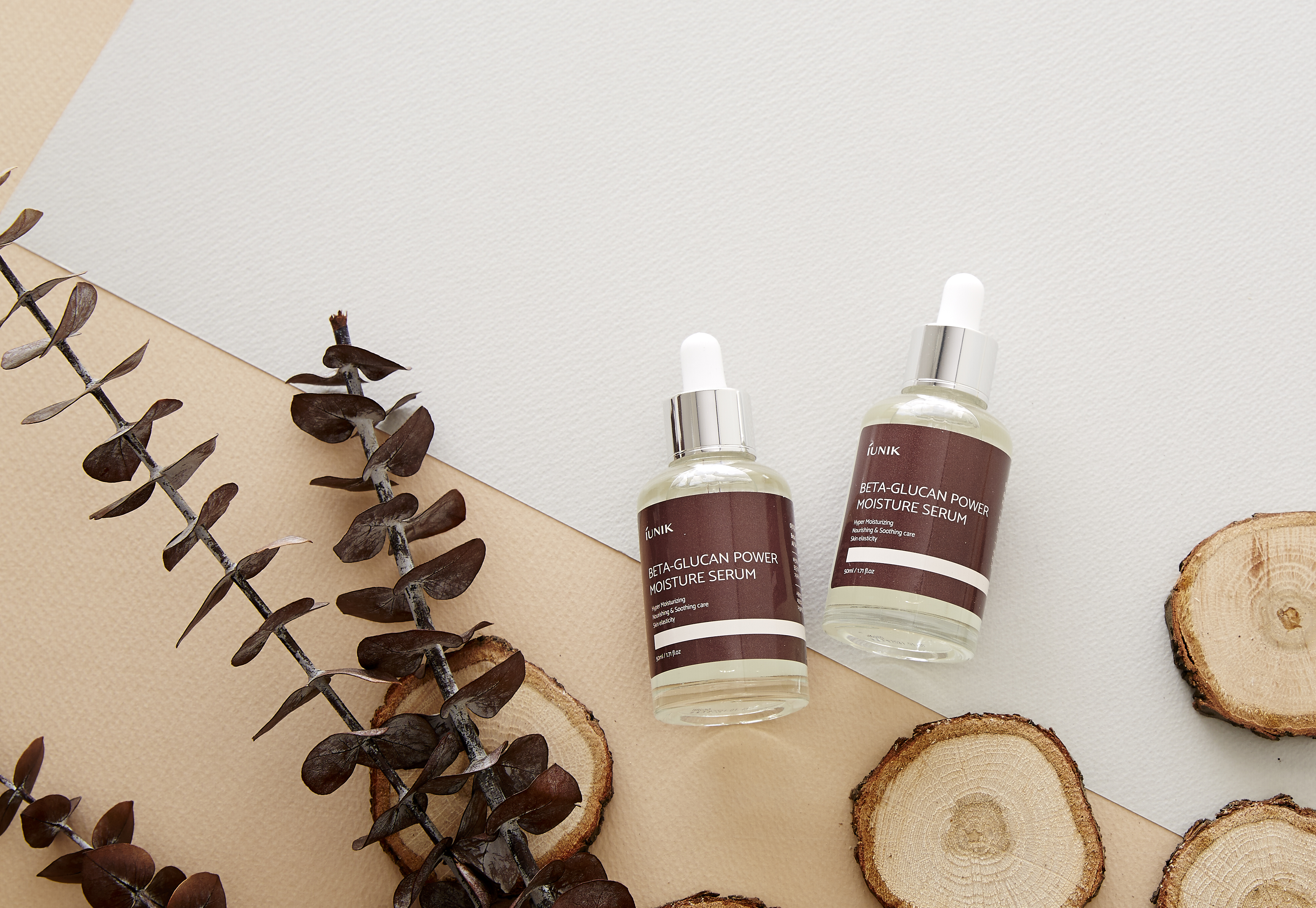 Post from cloudlesstime