Review: Iunik Tea Tree Relief Toner & Serum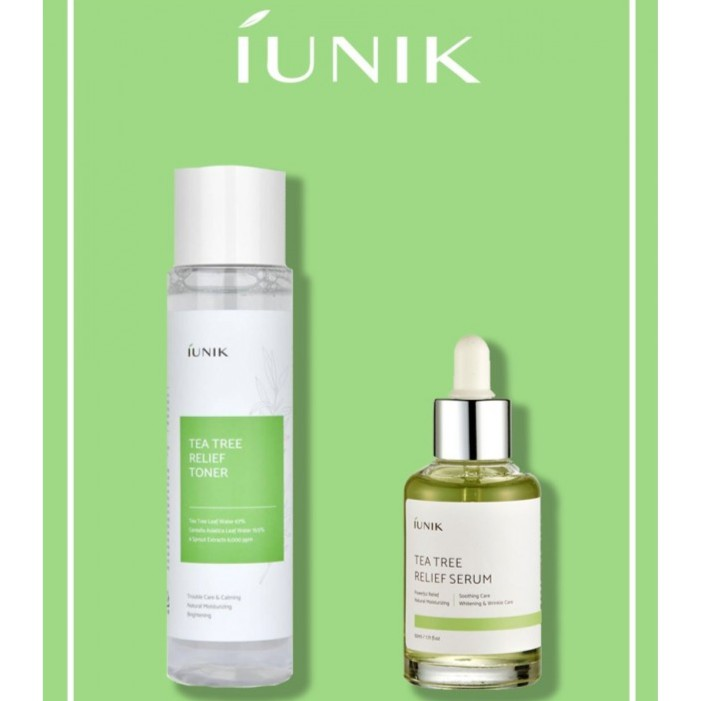 Last May I took a chance to try out Iunik Trea Tree Relief range. I bought two products of the range from Marshear Beauty online store: Tea Tree Relief Toner and Serum.
My skin showed good result after using these products for a month. My skins was able to recover from acne, became brighter and less oily . The results did not really apply for acne scars as I did not see any change on them but it was not a big deal for me.
The Tea Tree Relief Toner has 67% tea tree extract water that helps to calm my super sensitive + acne-prone skin, as well as centella asiatica (20%), portulaca and six sprouts extract. While the serum has tea tree extract water (67%), centella extract (19.5%) and six sprout extract for moisturising and nutrition.
I love the toner the most and I would definitely buy again in the future. I recommend these products to those who have oily, sensitive, and acne-prone skin, as well as those who are looking for animal-friendly skincare.
Post from https://ainrawei90.wordpress.com/2019/09/17/review-iunik-tea-tree-relief-toner-serum/