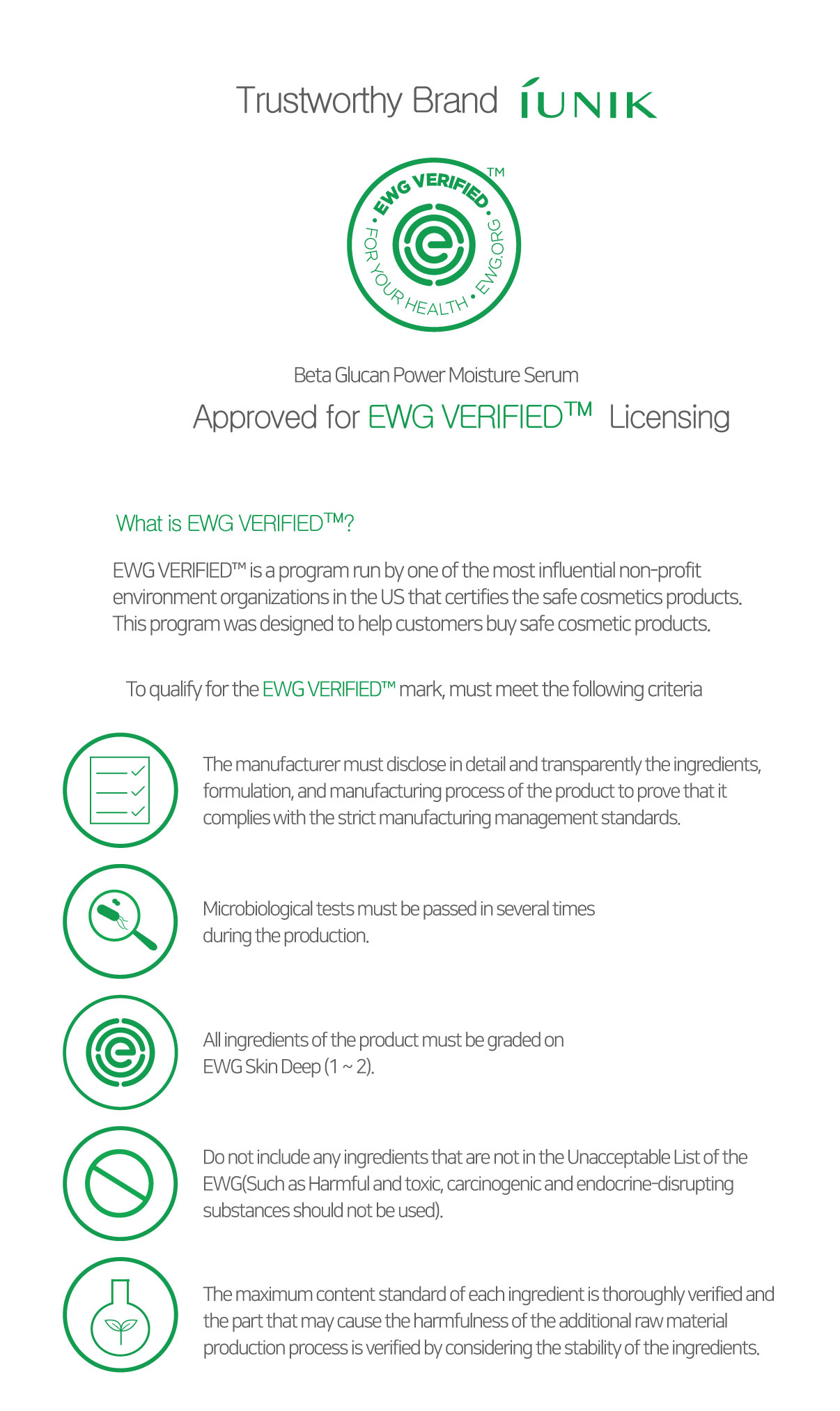 Why EWG VERIFIED™?
EWG VERIFIED™ is a program run by one of the most influential non-profit environmental organizations in the US that certify safe cosmetics products.
This program was designed to help customers buy safe cosmetic products.
EWG VERIFIED™ recognizes products that meet EWG's strictest standards for your health.
This means none of EWG's chemicals of concern.
This means full transparency.
This means a mark you can trust. It means EWG approved.
EWG's new mark tells you which products meet our strictest criteria.